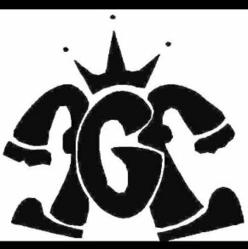 Santa Fe, New Mexico (PRWEB) July 15, 2012
Cowgirl, considered a dining landmark by visitors and local alike due the company's legendary barbeque, unique style and décor, brings the Felonious Groove Foundation to the stage at 8:30 p.m., Saturday, July 28, 2012. The company is a "featured business" on the SantaFe.com.
After a decade of award-winning, genre-bending music, the "Foundation" continues to please. For more than a decade, Felonious Groove Foundation, New Mexico's premier funk-Latin-rock contingent, has garnered a loyal following throughout the Southwest for its bombastic, freewheeling funk albums and dance-oriented, libation-fueled live performances. A little older and just a little wiser, the band continues to seal its reputation as one of the region's most relevant and tenacious bands. Felonious Groove Foundation has earned a reputation as the Golden Boy of New Mexico's music scene. In December 2007, the band was voted "Albuquerque" magazine's "Best Band Headed for Superstardom." The group's third album, Paper Tiger (Penguino Records, 2006), was nominated for 12 New Mexico Music Awards and took home a trophy for "Best Musical Production in Folk/Americana" for the track I Miss My Girl. F.G.F. is fresh off the release of "Felonious Groove Foundation Presents…Fantastic Planet," a full-length album in which the collective reveals a more mature face, one driven by not only the funk and Latin of yore but by banjo and slide guitar-driven . The band performs under Penguino Records, an independent record label based out of Santa Fe that houses F.G.F., Todd and the Fox and Cali Shaw. F.G.F. is a sought-after marquee headliner for local venues, as the well-known group is known for its packed shows and fun-loving audiences. The band also keeps its regional following alive through frequent tours of the Southwest, in the neighboring states of Colorado and Arizona. The band has shared the stage with such national acts as Dumpstaphunk (Neville brothers), Arrested Development, Fishbone, B Foundation, Dirty Dozen Brass Band, (of Dave Matthews fame), Los Mocosos, and (yes, even) the Backstreet Boys. Felonious Groove Foundation comprises Todd Eric Lovato (vocals, bass, guitar, lap steel, keys, banjo), Soberanes (vocals, guitar), Noah Wolters (vintage keys), Chadd James (saxophones), and Josh English (drums). The sound of the new F.G.F. album is best explained through its instrumentation, which is made up of a classic rock 'n' roll (drums, bass, a pair of guitars), and some added twists. Intrigued by the pathos of alt.country and folk, the throwback charm of arpeggiated synthesizers and vintage keyboards and the irresistible four-on-the-floor thump of dance rock, Fantastic Planet draws inspiration from a variety of instruments including banjo, lap steel, subsonic bass, synths and melodica. "Fantastic Planet" is the band's second album recorded with award-winning Andrew Click of Stepbridge Studios behind the soundboard. The album was produced by Todd "Skinnyfat" Lovato. Original artwork for the album was produced by local illustrator and graphic artist Jon Sanchez, a recent finalist in the Poster Search and a tour poster artist for musical acts like Neko Case and Cursiv.
About SantaFe.com:
SantaFe.com provides Santa Fe and visitors to Santa Fe alike the most current interactive platform for events, music, arts, business, dining, and lifestyle. SantaFe.com is a division of Hutton Broadcasting, located at 2502 C. Camino Entrada, Santa Fe, NM 87507
Contact Information:
Scott Hutton
SantaFe.com / Hutton Broadcasting
http://www.santafe.com
(505) 471-1067 (Media inquiries only, please)
About Cowgirl BBQ
Since 1993 the Cowgirl BBQ, which now occupies almost the entire block where it started, includes a restaurant, a billiard parlor, a commercial catering kitchen and several private party rooms. The patio is one of the most inviting summertime venues for locals and tourists alike and the Cowgirl has become a local institution.
Contact Information:
Barry Secular
Cowgirl BBQ
319 S. Guadalupe St.
Santa Fe, NM 87501
http://www.cowgirlbbq.com
(505) 982-2565