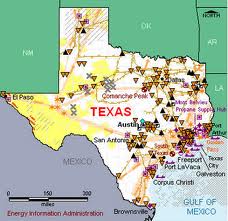 Grand Pacaraima Gold Company is expanding through strategic corporate acqusitions
Plano, Texas (PRWEB) July 16, 2012
Grand Pacaraima Gold Company, a British Columbia corporation trading on the OTC pink sheets , is in process of changing the company name to Embassy Oil Development Corporation. The Company will acquire all the assets of Trishmar Energy Corporation in exchange for 10 million shares of Embassy Oil Development Corporation voting common stock. Trishmar assets include, but are not limited to, several hundred acres of producing oil properties located in the rich geographical area of East Texas.
The East Texas Oil Field Region is the second largest in the U.S. and first in oil volume recovered, and has produced 5.2 billion barrels of oil since 1930. This oil reserve field is a component of the Mid Atlantic Oil Province, extending from Kansas to the Gulf of Mexico. It continues to be extremely productive with oil companies using state of the art equipment and drilling procedures.
As a current strategic part of financial growth and development, the Company is in various stages of negotiating other acquisitions for land and oil producing properties. John Wasson, CEO, believes that the acquisition of Trishmar Energy Corporation, along with future acquisitions is positioning the Company for significant market expansion in the oil and gas industry.