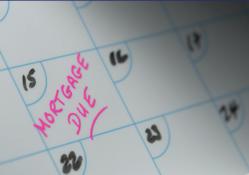 If given enough time, we can create a complete win-win situation for our clients. No matter if the rates rise or dive, we are able to find the best deal before mortgage renewal
Toronto, Ontario (PRWEB) July 16, 2012
Mortgage rates in Canada have fallen to a historic low this year. The news struck as a perfect chance for new homebuyers to find the perfect deal. While new and stricter policies are now in effect, the rates are still lower than they were before. This is also good news for homeowners looking for a mortgage renewal as they can find better deals for the next term. In this aspect, experts from Syndicate Mortgages, the country's leading brokerage firm, shared some valuable tips for homeowners to find a desirable deal.
Despite the current mortgage rate and red hot housing market in Canada, many homeowners still fail to find a better deal for mortgage renewal. According to the SMI experts, this is largely due to the absence of a proper strategy and understanding. Highlighting some major factors that prevent owners from cutting the best deal, the spokesperson for SMI said, "The rates are still low and there is still a chance to find a great renewal deal. Yet, it won't be possible without a proper strategy and professional guidance. At SMI, we strive to provide you with all the help that is needed in this aspect."
While mortgage experts and brokers at SMI re-offering their utmost support and help, what they are asking for in return is enough time to shop around for the best rate. Acting and preparing early is the most crucial element of the whole strategy for the best mortgage renewal as suggested by the experts. Homeowners must allow brokers a two-month grace period in order to let them find a good mortgage rate and product suited to their needs and lifestyle.
A number of homeowners wait till the last moment because they want to wait for the rates to go lower. Up till now, the Canada's housing market had a good tendency of showing a sudden rate drop. However, the strategy to 'wait and watch before acting' may backfire in case of a rise in the rates. The above stated grace period allows brokers to avoid this situation by finding and locking in the best rate.
On the other hand, if the situation takes a backward toll i.e. the rates get lower, mortgage broker are still able to honor the new rates. "If given enough time, we can create a complete win-win situation for our clients. No matter if the rates rise or dive, we are able to find the best deal before mortgage renewal," adds the spokesperson.
The strategy however is not as efficient without the help of a reputable and credible mortgage broker. A mortgage brokerage with access and relationship with numerous lending institutions is able to provide a multitude of deals for mortgage renewal. This is because many of the borrowers choose to change their lenders after the term end. This can be because of dissatisfactory service or due to higher rates and interest. Mortgage brokers play an important role in assessing the total cost of switching lenders. This includes the fee to register the new mortgage and the fee to discharge the previous one as well. Since many borrowers are unaware of these costs, they are not quite able to find a profitable deal in its true sense.
Another useful advice that all mortgage brokers agree on is to negotiate the mortgage rates for renewal. Negotiation is one of the most important secrets of mortgage brokers as well. They engage in face-to-face discussions with the lenders. Due to their professional relationships with lenders,
they are able to find better rates that are otherwise hard for homeowners to acquire on their own.
Finally, the spokesperson for Syndicate Mortgages urged homeowners to go for early renewal if required. "Mortgage rules are now flexible and homeowners now have the freedom to take advantage of newer rates even if their term hasn't ended. So, keep your eyes open for such opportunities. And if your current lender does not offer such flexible terms, be sure to change your lender next time."
About Syndicate Mortgages Inc.
Syndicate Mortgages Inc. is one of the leading Canadian mortgage brokerage firms. Founded in 2008 in Ontario, the company specializes in residential, commercial and construction financing across Canada. With years of experience and expertise in the mortgage industry, and access to an array of lending institutions across Canada, Syndicate is known for finding the best mortgage rates for their customers. Syndicate has branch locations across Canada. For contact, please use the following details.