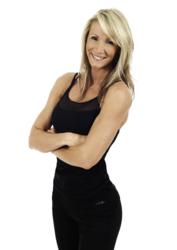 Elizabethtown, KY (PRWEB) July 16, 2012
Fit Yummy Mummy, a fitness company devoted to providing workouts for moms, is in the midst of its 6 week summer slim down challenge. The summer weight loss program is one of the many Fit Yummy Mummy has run over the past several years.
Busy mom fitness expert Holly Rigsby, owner of the company Fit Yummy Mummy, notes that she has hosted 4 body transformation contests per year for each of the past 5 years. "I have been inviting women to these for a long time, and new mom fat loss can only be achieved with the kind of help and support we offer," Rigsby says.
"Our current summer slim down challenge is currently halfway over, but we have already seen some absolutely outstanding results," Rigsby notes.
At the halfway point is Denise S. has lost 4 pounds and 5.5 inches from her thighs, hips, and belly. Denise proudly explains her results, saying, "I have been doing great with my workouts - I have not missed one and I am being diligent about writing down what I eat daily."
Other outstanding results at the halfway point are Bonnie S., Kathy B., Shodi M., and Julie G.
One of the common themes among the assorted participants is the importance of diet and exercise in achieving lasting results. Rigsby elaborates on her weight loss philosophy that in order to lose baby belly, women need to choose their workout programs carefully and in line with their own specific needs.
Such factors include how such plans fit into women's varied lifestyles. In addition, she advises that women choose a plan that they think can work for them in the long run and offers support.
"More than anything, doing things like burning off that muffin top can only be achieved if you are comfortable with the workouts and can perform them consistently," Rigsby says. "For this reason, Fit Yummy Mummy offers the best workouts designed specifically for new moms."
The Summer Slim Down Challenge is a 6 week body transformation contest which started June 18th and ends July 29th. The event is put on by Fit Yummy Mummy's online support network ClubFYM.
"What the Summer Slim Down Challenge really offers is a framework for fat loss in addition to accountability for one's decisions," Rigsby notes. "Sure, you may know that a good diet is the key to fat loss, but are you willing to be held accountable for the foods that you eat?"
In addition to hosting transformation contests, Rigsby also writes a Fit Yummy Mummy blog to offer nutrition advice and general tips on fitness to new moms.
For more information on the Summer Slim Down Challenge winners, visit: http://www.clubfym.com/public/Hottest-Half-Way-Summer-Results.cfm
About Holly Rigsby: Holly Rigsby is the Co-Owner of Fit Yummy Mummy. She offers her clients a variety of training products to help them burn fat and also writes a fitness blog for FYM.
Fit Yummy Mummy is part of the Fitness Consulting Group family of companies. FYM releases fitness products for moms looking to burn fat and get in shape.
For more information on Fit Yummy Mummy, visit: http://getfitandyummy.com