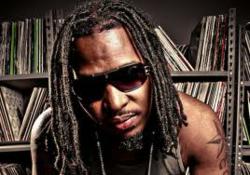 Atlanta, GA (PRWEB) July 16, 2012
Nappy Boy Digital Artist Tay Dizm is the winner of the 2008 Songwriting Award (ASCAP). He has taken his writing skills to single releases (Akon, Rick Ross) with millions of Youtube.com views worldwide. Now Tay Dizm is preparing to release an album under Nappy Boy Digital.
Tay Dizm and best friend, T-Pain traveled the globe extensively for close to four years. Tay Dizm was on T-Pain's albums, Rappa Ternt Sanga (2005) and Epiphany (2007). When it came time to pick his first artist to represent his brand new venture Nappy Boy Digital, T-Pain chose Tay Dizm. He was also handpicked to appear on a number of hard-hitting tracks including "She Got It", "Who Da Heck is Dat" with Dolla and "G-5" with Huey.
The success off the bat of Tay Dizm's first single "Beam Me Up," which featured T-Pain and Rick Ross, as well as a strong push at nationwide radio mix shows, His second single "Dream Girl," featuring Akon was a global smash with over eighteen million views on YouTube.
"I immediately contacted Pioneer of Bhangra Music Panjabi MC to do a remix after Rodger Reiter and Marco Mall sent me the project. Second call was to a Brian Kahrs who plays the evil character in a video game with 130 million 8-18 year old subscribers," says Richard Victor Mahee. Richard also reached out to CW television host from Savannah, GA to set up an exclusive profile interview on Tay. Tay Dizm will also be featured on other major artists tours and albums this fall.
(Nappy Boy Digital) (Mahrvick Networks) (Social Network Press)