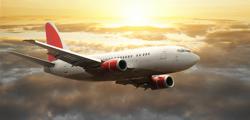 (PRWEB) July 16, 2012
For all those last minute summer travel planners, InsanelyCheapFlights.com has announced its list of the top 10 party beaches in the world. In addition to providing the list, InsanelyCheapFlights.com has also announced discounts on flights to each of the ten destinations, so there's no excuse to not have fun in the sun this summer.
1. Ibiza, Spain
It's where all the hottest DJs in Europe spend their summer, so for those looking to stay with the cool crowd, Ibiza is the place to be.
2. Puro Beach, Thailand
Filled with travelers from across the planet, Puro Beach in Thailand is just one of many Thai beaches to host world famous parties. Lay back on sun loungers and stare out over the Mediterranean in a low-key, laid back atmosphere, where parties last until the early hours most nights of the week.
3. Bondi Beach, Sydney
Famous for long stretches of golden sand and buff Australian beach bodies, there's always fantastic parties going on at Bondi Beach. Perhaps the most standout of the celebrations is the Christmas Day extravaganza.
4. The Hamptons
A hugely popular summer hang-out location for many of New York's more affluent dwellers, the Hamptons is known for hosting high-class beach parties.
5. Full Moon - Koh Phangan
Another of Thailand's famous beach party destinations, the Full Moon party at Koh Phangan is quickly becoming the most famous beach party in the world. This laid back event now takes place once a month but can have attendance figures of up to 30,000.
6. Rio de Janeiro - Brazil
Rio de Janeiro has been famed for its vibrant beach parties for decades and parties on the fabulous Copacabana are still attended by up to two million people at a time.
7. South Beach, Miami
With thousands of clubs and restaurants, South Beach in Miami is just one big party, all day long.
8. Goa India
Most people don't think of India when the think of all-night beach partying, but if there's one place where locals and tourists alike do tend to hit the sand and dance the night away, it's on Goa Beach.
9. Aya Napa, Cyprus
Aya Napa previously held the top spot over Ibiza as the most popular beach party location in Europe. While Ibiza has regained its position at the top, the Cypriot resort is still famed for is dubstep, garage and UK grime scenes.
10. Cabo San Lucas, Mexico
Known for having the best nightlife in Mexico, Cabo is a hugely popular destination for the under 30 crowd. It has been described as Las Vegas, with sand, and is at its craziest during Spring Break.
To book cheap airfare to any of these destinations, travelers can head to InsanelyCheapFlights.com and use the promotion code provided on the homepage when booking flights. The discount applies to service fees and is good for flight bookings only.