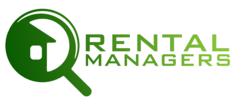 Being a family run business enables Rental Managers to deliver a service second to none
Wellington, New Zealand (PRWEB) July 17, 2012
With large growth happening in the previous eighteen months, Rental Managers co-owner Aaron Clancy forecasts an impressive increase in the company's portfolio size of managed properties by 40% before the end of 2012. This remarkable milestone can be attributed to the fact that the property managers of Rental Managers pride themselves on giving the best service to its satisfied property owners. Likewise, this leading property management company has provided tenants with well-maintained property rentals and consistently facilitated communication channels to develop admirable owner-tenant relationships.
As co-owner Aaron Clancy explains, "growth is extremely important to us at Rental Managers, but even more important is the service we provide to our clients. Excellent service can't be sacrificed for growth, and this is where other property management companies are getting it wrong!" Rental Managers has a dynamic team with a set of values that deliver a consistent quality service. Property Management is more than just taking care of properties. It is taking care of the welfare of both property owners and tenants and knowing the Residential Tenancies Act. It is also about maintaining the properties to a suitable standard to protect the long term value of the property.
Rental Managers is a family owned business that has been in operation since 2004. The team of property managers specialises in residential property management and rentals in Wellington, Lower Hutt and Upper Hutt areas. Owning and maintaining property is a specialised business that requires great amount of care and supervision. Rental Managers takes the stress out of such tasks by providing property owners superior service.
The company's continuous growth in Wellington's property management industry is a reflection of the sincere efforts of their property managers to reach out to a wide range of clients both local and overseas. They offer property owners total peace of mind, from tenant selection, rent monitoring and inspections through to representation at Tenancy Tribunal proceedings. Above all, their clients are backed by a 90-day money back guarantee should an owner not be 100% satisfied with the service offered. They stand behind their service - Guaranteed!
Aaron strongly believes that being a family run business enables Rental Managers to deliver a service second to none. "We believe that is why we have never lost a piece of business to one of our competitors..." although he likes to add, they have taken many properties OFF their competitors! With high standards and quality service, Rental Managers has become a property management leader in the Wellington and Hutt Valley area.