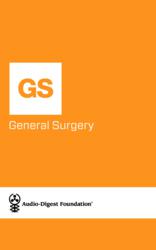 Audio-Digest Foundation is giving away free Written Summaries of its General Surgery and other programs on Amazon Kindle.
Glendale, CA (PRWEB) July 16, 2012
Audio-Digest Foundation will be giving away the following Written Summaries on Amazon Kindle:
Anesthesiology CME: New Developments and Current Concerns in Cardiac Anesthesia
Emergency Medicine CME: Techniques in Airway Management
Family Medicine CME: Vertigo/Atrial Fibrillation
Family Medicine CME: Steps for Better Practice
Gastroenterology CME: Hepatitis In Pregnancy/Endoscopy Update
General Surgery CME: Minimal Access Surgery
Internal Medicine CME: Health Concerns for Men and Women
Internal Medicine CME: Obesity and Its Consequences
Neurology CME: Sleep Disturbances in Parkinson Disease
Obstetrics/Gynecology CME: Infectious Threats to Women's Health
Oncology CME: San Antonio Breast Cancer Symposium
Ophthalmology CME: Pediatric Ophthalmology
Orthopaedics CME: Harvard Advances in Arthroplasty: Part 1
Otolaryngology CME: Management of Vocal Fold Disorders
Pediatrics CME: Dermatologic Update
Psychiatry CME: Psychiatric Comorbidity
Urology CME: Incontinence/Bladder Pain Syndrome
Audio-Digest Foundation, the largest independent publisher of Continuing Medical Education in the world, publishes programs in anesthesiology, emergency medicine, family practice, gastroenterology, general surgery, internal medicine, neurology, obstetrics/gynecology, oncology, ophthalmology, orthopaedics, otolaryngology, pediatrics, psychology, and urology programs via Amazon Kindle.
For 60 years, Audio-Digest Foundation has been serving the global medical community of doctors, nurses, physician assistants, and other medical professionals with a comprehensive program of the most cutting-edge, independent, and unbiased continuing medical education (CME).
Long a technical innovator, Audio-Digest was the first to produce audio medical education programs and the first to produce in-car medical education. Currently, its subscription and annual products are available on CD and MP3, as well as iPhone, iPad, and Android apps.
According to Paul Angles, Internet Marketing Director for Audio-Digest Foundation, "Releasing our written summaries on Kindle allows our subscribers to take advantage of the portability and convenience of the Kindle, and lets non-subscribers and even patients learn more about specific conditions and treatments."
Because of its massive library of titles, Audio-Digest Foundation plans to release written summaries of its CME titles daily through August.