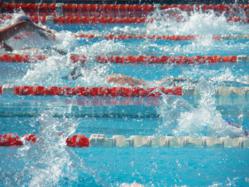 Over recent years "the performances of Olympians including Michael Phelps, Ian Thorpe, Leisel Jones, Rebecca Adlington and Ryan Lochte have resulted in a huge surge in learn to swim enrolments at swim schools immediately following each Olympic Games"
Melbourne, Australia (PRWEB) July 18, 2012
According to Gary Barclay, also known as The Swimming Expert, enrolments in swimming lessons and squad swimming programs will increase dramatically following the Olympics.
Over recent years "the performances of Olympians including Michael Phelps, Ian Thorpe, Leisel Jones, Rebecca Adlington and Ryan Lochte have resulted in a huge surge in learn to swim enrolments at swim schools immediately following each Olympic Games" according to Barclay.
And it's not only learn to swim programs who will prosper, with children in squad swimming programs likely to train harder than they ever have before and follow their dreams of becoming an Olympian.
The swimming events at the Olympics are hotly contested and provide very exciting and very close racing. They are things that dreams are made of.
All of these Olympians have one thing in common, supportive parents and families. To assist parents to provide the best possible support for their child who is a competitive swimmer, Gary Barclay has published internationally best selling book 'Swimming for Parents'. The Second Edition has been recently released and has sold into 26 countries around the world including USA, United Kingdom, Canada, Sweden and Australia.
The book, written primarily for parents of children aged 7 to 14 years, "fills a vacuum in information for parents which has needed addressing for many decades" according to Australia's Head Swimming Coach, Leigh Nugent. The book has also become an essential resource for swimming coaches and has been read by numerous teenage swimmers and their parents.
To complement 'Swimming for Parents', Gary Barclay has also co-authored an excellent resource for parents and swimmers called 'Nutrition for Swimmers'. This fantastic eBook has been purpose written to provide swimming parents with the information required to feed their children the appropriate foods and fluids so that they have the opportunity to perform at their best in daily training sessions and at competitions. Nutrition for Swimmers is also available on the iBookstore.
For all those parents who want to help their children to improve their swimming quickly, The Swimming Expert has made available a free eBook called '50 Swim Tips'. These swimming tips will help swimmers of all ages to improve how they train and how they swim each of the four competitive strokes—freestyle, backstroke, breaststroke, and butterfly. By following these tips, swimmers will be able to dramatically improve their swimming and associated technique, skills and drills.
About The Swimming Expert:
Gary Barclay is The Swimming Expert and he is committed to using his lifetime of knowledge gained as a swimmer, swimming teacher, swimming coach and athlete manager to assist children and family members to get the best out of their participation in the sport of swimming. Gary has sold thousands of the book 'Swimming for Parents', the eBook 'Nutrition for Swimmers' and given away more than 5000 copies of the'50 Swim Tips' eBook.