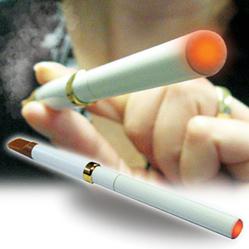 KIMREE, JSB and JOYETECH have become the top electronic cigarette manufacturers in the world.
(PRWEB) July 21, 2012
On July 19, 2012, IECMA (International Electronic Cigarette Manufacturers Association) published the Global Electronic Cigarette Manufacturers Evaluation Report. It is the first assessment on electronic cigarette manufacturers in the world.
The report says there are altogether 413 electronic cigarette OEM factories in China, and among them, 390 factories are located in Shenzhen, 30 in Zhejiang, 6 in Zhengzhou, and 4 in Beijing. Statistics indicate that the electronic cigarettes' monthly sales have reached 12 million to 14 million pieces, about $200 million.
In this report, IECMA classifies the electronic cigarette manufacturers into 4 types based on product quality, R & D strength, delivery, after-sales service and staff quality, etc. KIMREE, JSB and JOYETECH, as the top three in electronic cigarette manufacturers, certainly are considered to be first class that occupies 60% of the middle and high-end market share. Manufacturers like SMOOR, SMACO, and BOGE, are recognized as second class, that occupy a share of 25% in the middle and high-end market, and 30% in the middle and low-end market. Third and fourth class manufacturers offer 15% of products in the middle and high-end market and 70% in the middle and low-end market. The low end market occupies 38% of the total sales volume of electronic cigarettes, but IECMA does not recommend these manufacturers because of their low product quality and poor after sales service.
When talking about this report, the investigator of IECMA, Mr. Johnny emphasized, "There are still risks of electronic cigarette that we should recognize and avoid. For example, the use of batteries with aluminum-shell in the low-end products and the use of lithium batteries cutting 200% of the cost will bring a potential safety hazard. There will be increasing infringement lawsuits besides Ruyan's, and cooperating with large manufacturers can effectively reduce the risks. "
In the end, Mr. James said, "As a new organization of electronic cigarette manufacturing industry, IECMA will continue to report the industry trends. Welcome to provide information. "