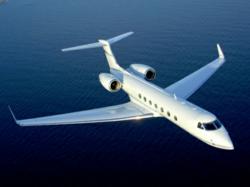 London, UK (PRWEB) July 18, 2012
Private Jet Central has added a new service to its website which allows customers to search for and book empty leg flights with the company. As Private Jet Central makes thousands of charter flights each year empty leg flights are frequently available from a number of destinations around the world. The new service will benefit both PJC and its customers by helping to reduce costs for the company and offering charter flights at reduced rates.
Dead leg flights are offered when a jet would otherwise be flying without passengers after completing a charter flight or on its way to collect passengers. These dead leg flights are offered at a fraction of the cost of chartering a jet on the same route making them an economical and affordable way to fly privately. While the cost may be lower the service is the same and all the amenities and facilities expected from a leading jet charter company will be provided. Customers can check available flight dates as well as departure points and the type of jet available for charter.
Examples of flights currently available through the website include:

21st July from Jordan to Kuwait aboard a Legacy 650
7th Aug from Europe to New York aboard a Gulfstream IV
9th August from New York to London on a Gulfstream IV
Full details of dead and empty leg flights are available on the website.
Pleasure and business users who want to fly private jet from Bahrain to Geneva can book flights quickly and easily on the Private Jet Central website. With 24/7 access to dedicated flight consultants Private Jet Central provide a unique and personalised service to private jet users in the UK.
About Private Jet Central
Private Jet Central is a global jet charter company with offices in the United Kingdom, United States and the Middle East. Founded in 2001 they offer a range of jet charter services to business and pleasure users in the UK and Europe including private jet from Dubai to Beijing flights. With over 10 years' experience in the jet charter industry they are ideally placed to meet their client's requirements. More information on the full range of services offered by Private Jet Central is available from their website at http://www.privatejetcentral.com/ and also by contacting any of their offices by phone or via e-mail.