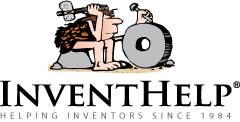 Pittsburgh, PA (PRWEB) July 18, 2012
InventHelp®, America's largest invention submission company, announces that two of its clients, inventors from California, have designed a pair of shoes that feature interchangeable designs and graphics that allow their look to be altered so that they match whatever the individual is wearing. This invention is patented.
"K Design" would allow a user to customize their shoes with any outfit. This feature could eliminate the need to purchase many different pairs of shoes, according to the inventors. The design of the shoes is intended to be fun, fresh and appealing.
K Design would consist of canvas footwear that would feature interchangeable graphics. The graphics and designs would be held in place with a very durable adhesive that would allow them to be applied and removed quickly and easily. The graphics also could be held in place with hook-and-loop fasteners. The graphics could be placed on the toe box, instep, heel and sides of each shoe. When used on skateboarding shoes, the pads can be placed on top of the shoes to protect the shoes themselves from wear and tear, which helps the footwear to last longer. K Design could be producible in different shapes and sizes and feature logos, words, funny effects and more.
InventHelp® is attempting to submit the invention to companies for review. If substantial interest is expressed, the company will attempt to negotiate for a sale or royalties for the inventor. For more information, telephone Dept. 10-OCM-349 at (800) 851-6030.
Manufacturers interested in reviewing additional inventions and new product ideas can contact InventHelp's marketing partner Intromark by filling out an online request to review new product ideas here.