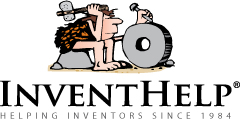 Pittsburgh, PA (PRWEB) July 20, 2012
InventHelp®, America's largest invention submission company, announces that one of its clients, an inventor from Utah, has designed an accessory that could efficiently dry boots, shoes, gloves, etc., over a heating vent. This invention is patented and a prototype is available.
The "Easy Dry" would help to prevent the hassle of trying to balance items atop a heating vent or radiator. According to the inventor, the invention could ensure quicker and a more thorough drying. Ideal for households in cold and/or rainy climates, the Easy Dry would dry wet boots, shoes, gloves, socks or jackets safely and easily.
The unit would feature four vertical tubes mounted on top of a rectangular, hollow base. To use, the individual would place the base over a heating vent, then slips the apparel upside down over the tubes. The heat from the vent would circulate through the base's interior, up the tubes and into the items. Variations on the design could include different sizes or colors to match home décor or could incorporate team logos or promotional logos.
"I was tired of struggling to dry my wet boots and gloves by balancing them on top of a heating vent," said the inventor. "I designed an accessory that keeps these items open and in place for efficient drying."
InventHelp® is attempting to submit the invention to companies for review. If substantial interest is expressed, the company will attempt to negotiate for a sale or royalties for the inventor. For more information, telephone Dept. 10-STU-1693 at (800) 851-6030.
Manufacturers interested in reviewing additional inventions and new product ideas can contact InventHelp's marketing partner Intromark by filling out an online request to review new product ideas here.