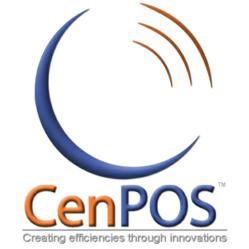 Miami, FL (PRWEB) July 16, 2012
CenPOS, a fast-growing payment processing network is now directly certified with TSYS®. The new certification allows merchants to use the CenPOS processing platform with TSYS® as their merchant processing provider. TSYS® supports all standard transaction types including full and partial authorizations and reversals.
This marks another major step for CenPOS in getting direct certification to all the major processing networks in the US. Other certifications are in the works to further expand CenPOS's processing options and payment-processing offering globally.
"We want to give our partners and customers freedom and flexibility," said Jorge Fernandez, CEO, CenPOS. "This direct certification will give us a seamless connection to TSYS®," added Fernandez.
About CenPOS
http://www.cenpos.com/
"Creating efficiencies through payment innovation"
Founded in 2009, Miami-based CenPOS is a payment technology provider. CenPOS is committed to providing its customers and partners with innovative solutions for today's rapidly evolving consumer payment choices.
CenPOS is an intelligent payment processing network that streamlines the payment experience for businesses and consumers by using state-of-the-art technology to replace inefficient, outdated payment systems. The network reflects the core values that drive the experienced and innovative CenPOS team: Simplicity, Scalability, Security and a holistic approach to payment processing strategies.
CenPOS provides solutions to a range of organizations including but not limited to retail, card not present merchants, automotive dealers, professional services and academic institutions; special programs are also available for non-profits. Call us: (305) 630-7960, or toll free: (877) 630-7960.
LinkedIn: http://www.linkedin.com/company/820255
Twitter: http://twitter.com/cenpos @CenPOS