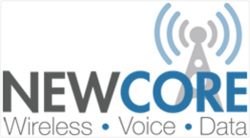 St. Cloud, MN (PRWEB) July 16, 2012
NewCore Wireless, a leading provider of hosted switching and wireless carrier support services, announced today that it will participate in a panel discussion on July 17, 2012 at the OPASTCO Summer Convention and Tradeshow in Minneapolis, MN, sharing the company's thought-leadership and expertise in the wireless industry. OPASTCO is a national trade association for rural local exchange carriers (LECs) and their affiliate telecommunications companies.
NewCore Wireless' Albert Kangas, General Manager, will participate in a breakout session discussing what technical factors affect LTE 4G coverage. The panel will also discuss topics on how local exchange carriers can bring 4G coverage to rural communities, as well an overview of construction obligations for spectrum holders.
The OPASTCO Summer Convention and Tradeshow brings rural telecommunications companies together for discussion on important issues facing the telecommunications industry. Breakout sessions will cover various regulatory, technical, marketing and business topics of specific interest to the rural telephone companies. This three day conference will educate attendees on a multitude of opportunities and challenges in the wireline and wireless industry.
What: Organization for the Promotion and Advancement of Small Telecommunications Companies (OPASTCO) Summer Convention and Tradeshow
Where: Hyatt Regency 300 Nicollet Mall Minneapolis, MN
When: 9:00am – 10:30am Tuesday, July 17, 2012
About NewCore Wireless
"We Make Offering Wireless Simple"
NewCore Wireless is a leading provider of wireless carrier support services focused on assisting partners to develop and execute their wireless strategy. We provide a full suite of value added services including hosted switching, network engineering, site acquisition & construction, inter-carrier services and wireless consulting. Incorporated in 2008, NewCore Wireless is headquartered in St. Cloud, MN.
Visit online: http://www.newcorewireless.net Follow on Twitter: @NewCoreWireless