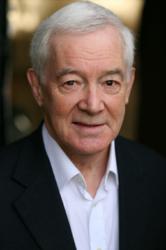 The School of Business, Leadership and Enterprise is delighted that our colleagues and students can benefit from the experience and skills of these leading players
(PRWEB UK) 17 July 2012
University Campus Suffolk (UCS) has appointed four highly regarded business leaders as visiting professors and senior fellows within the School of Business, Leadership and Enterprise to contribute to the research, enterprise and teaching and learning within their specialised fields.
These latest appoints add to the fifteen prominent visiting professors and senior fellows already appointed within the School of Business, Leadership and Enterprise at UCS and adds further gravitas to its reputation globally.
Strategic Management guru, television presenter and award-winning copywriter Professor Tony Eccles joins UCS as Visiting Professor of Leadership for Competitiveness and Change. He was Professor of Strategic Management at London Business School for 15 years and has also held positions at Manchester, Glasgow, Cranfield and Bath management schools and has experience of consulting with major international organisations as well as leading many senior executive workshops.
Those joining UCS as visiting senior fellows include Michael Parker, Chairman of national charity Street League, David Ralph, Chief Executive of the Haven Gateway Partnership, and sought after business advisor and trouble-shooter Christiane Wuillamie.
Professor David Weir, who joined UCS as Head of School of Business, Leadership and Enterprise in 2011 having previously guided four university Business Schools, said of the appointments: "The School of Business, Leadership and Enterprise is delighted that our colleagues and students can benefit from the experience and skills of these leading players".
Links with business are strong within the School, especially locally in the East of England, with involvement in curriculum development, continuing professional development, research and consultancy. The School is planning for significant growth in student numbers, further development of its external links and on-going internationalisation of the curriculum.