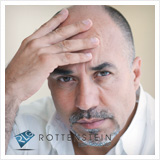 New York, NY (PRWEB) July 16, 2012
Published in a recent issue of the Journal of Sexual Medicine, a new study finds that a patient who takes Propecia or Proscar could suffer side effects associated with those drugs for months or even years after that patient stops taking the drugs, according to a July 12, 2012, article on Time Magazine's Healthland web site.
The study, conducted by Dr. Michael Irwig of George Washington University, surveyed data from 54 men under the age of 40 who reported experiencing side effects that lasted for three months or more after stopping Propecia. Those side effects included "erectile dysfunction, low libido, trouble having an orgasm and shrinking and painful genitals," the Healthland article reports. Additionally, some men who participated in the study complained of depression, anxiety and "cognitive haziness."
For 96 percent of the men in the study, the sexual side effects lasted for more than a year after they stopped taking the drug, according to Healthland. None of them had any history of sexual, psychological or medical difficulties before they began taking Propecia.
"Our findings make me suspicious that this drug may have done permanent damage to these men," Dr. Irwig told ABC News in an interview.
The Rottenstein Law Group maintains a Propecia Lawsuit Information Center at http://www.rotlaw.com/propecia/, where visitors can find valuable information about the drug and its potentially harmful side effects. The site includes easy-to-use social media features that allow for easy sharing on sites like Facebook and Twitter. Visitors are also encouraged to link to their own Web sites and blogs in order to spread the word about defective medical products and dangerous drugs.
About the Rottenstein Law Group
The Rottenstein Law Group is a New York-based law firm that represents clients in mass tort actions. The firm was founded by Rochelle Rottenstein, a lawyer with over two decades of experience in compassionate representation of clients in consumer product injury, mass tort, and class action law suits. For more information, please visit its Web site at http://www.rotlaw.com , or call (888) 9-ROT-LAW. Attorney advertising. Prior results do not guarantee a similar outcome.