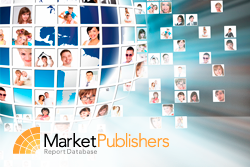 London, UK (PRWEB) July 16, 2012
The two new technologies to influence the enterprise networks are Post-PC: wireless devices and Cloud Computing Services. This promotes changes to the structured cabling system needed to support the new system architecture.
New report "The Post-PC-Cloud Computing Era Structured Cabling Systems Market Analysis & Forecasts" developed by FTM Consulting has been recently published by Market Publishers Ltd.
Report Details:
Title: The Post-PC-Cloud Computing Era Structured Cabling Systems Market Analysis & Forecasts
Published: June, 2012
Pages: 106
Price: US$ 5,990
http://marketpublishers.com/report/technologies_electronics/telecommunications/post_pc_cloud_computing_era_structured_cabling_systems_market_analysis_forecasts.html
The report offers a detailed overview of the Post-PC and Cloud computing technologies and discusses its present and future market opportunities. It provides status and future directions for wireless local area networks (WLANs) and WIFI and describes current cloud computing service offerings and rationale for using cloud computing.
Report Contents:
CHAPTER 1 INTRODUCTION
Entering a New Technology Era
Study Objectives
Methodology/Sources
General Notes
CHAPTER 2 EXECUTIVE SUMMARY
Two New Technologies Rapid Emergence
Smart Phones & Tablets
Post PC Era
iPad- a Game Changer
Cloud Computing – Changes IT Operations
Impact on Copper Cable Market Forecasts
Impact on the Fiber Cable Market
Impact on the Total SCS Market
CHAPTER 3 CURRENT ENTERPRISE NETWORKS
Systems Architecture
Horizontal Cabling Subsystem
Vertical Cabling Subsystem
Campus Cabling
CHAPTER 4 FUTURE ENTERPRISE NETWORKS
Need for Future Networks
Wireless Status & Trends
WLAN Basics
WLAN Cabling Standards
WLAN Future Trends
WIFI Basics
IEEE 802.11 WIFI Standards
WIFI Future Trends
Tablets/Smartphones Use in Enterprise
Networks
Proliferation of Smart Phones & Tablets
Apps – Ready for Business Mainstream
Tablets – the New Network Access
Device
Apple iPad a Game Changer
Microsoft's Next Operating System
Geared for Wireless Support
Cloud Computing
Basics
Cloud Current Status
Cloud Types
Cloud Major Suppliers
Cloud Benefits
Cloud Services Provisioning
Future Enterprise Networks
CHAPTER 5 FUTURE HIGH SPEED NETWORKS
Need for Higher Speeds
40/100Gigabit Ethernet Current Situation
40 Gigabit Ethernet Over Copper Cables
25 Gigabit Ethernet Cabling
400/1000Gigabit Ethernet
CHAPTER 6 NEW PRODUCT DEVELOPMENTS
Higher Speed Cables Emerge
OM4 Fiber Cables
…
More new market research reports by the publisher can be found at FTM Consulting page.