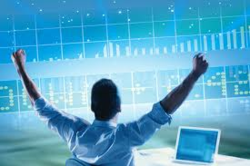 Santa Ana California (PRWEB) July 18, 2012
Predictions suggest gold stocks are set to outperform gold bullion in the short-term, according to The Street Awareness, leading California based investor relations firm. The company has been analyzing market data for a gold trading feature it plans to roll-out gratis via its newsletter mailing list. The signs are that gold is being hugely undervalued against mining companies, signifying a potential investment opportunity in the precious commodity.
A company spokesperson from http://www.TheStreetInvestorAwareness.com shed more light on the movements behind gold's technical indicators.
"After the much lauded but slightly disappointing performance of Facebook's share price after its IPO, we are seeing the resurgence of gold and junior mining companies as uptrending commodities stocks. This is in stark contrast to the slow yield of gold towards the end of the first quarter of this year. What that suggests is that the enthusiasm for gold buyers may well continue. It is a stock favorite that we are all watching at The Street Investor Awareness with interest."
The firm's gold stocks trend forecast will reportedly compare gold relativity in trading over the last two quarters and pitch it against junior mining and oil and gas in order to paint an overall market picture of gold's potential fairing over summer through fall.
The spokesperson from The Street Investor Awareness was quick to point out that the stock trend forecast was by no means a definitive future predictor, but more like a compendium of past and recent gold trading activity.
"The gold stocks market is by no means the solid, surefire investment that it used to be. We can never be certain how a stock will trend, but we can make intelligent investment decisions based on technical analysis and market behavior. This is precisely what we hope to impart to our subscribers when they receive our trend report in their inboxes."
To learn more about gold stocks and to receive future newsletters, visit http://www.TheStreetInvestorAwareness.com and enter your email address to subscribe.