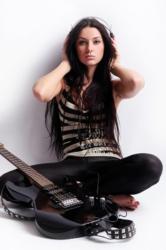 Teen models can contact us seeking help and advice
London, UK (PRWEB UK) 17 July 2012
Receiving more hits than ever before, UK Model Agencies can see instantly the success of a website packed full of pages dedicated to all that is teenager.
Offering teen modelling advice in duplicate, UKMA, along with their partners, La Mode London, the model advice specialists in the heart of modelling London, can see instantly the success of a partnership made in model heaven. With brand-new pages dedicated to teenage modelling, the two companies are answering questions more now than ever before from aspiring teen models wanting to break into the industry.
'How to become a model is the question we get asked more than anything else,' explains Helen. 'We make it our job to cover all parts of the teen modelling industry and our new pages just launched called 'how to be a teen model guide' covers a lots of questions we get asked on a regular basis.'
The team at http://www.ukmodelagencies.co.uk are specialists in sourcing all the latest modelling jobs, casting calls as they occurred, and releasing details to all models on their database. Their new guide covers such subjects as choosing teen model agencies, asking questions if a model thinks they are suitable for teen modelling and the rules and laws of teen modelling, as well as the types of teen modelling jobs available.
'Teen models can contact us seeking help and advice on how to become break into the industry 24 hours a day,' explains Stevie Lake, marketing manager for UK Model Agencies. We aim to get back to all our e-mails within 24 hours and if it is a question which needs our partners to answer, we do the job on behalf of the model and pass on their details.' He goes on to explain that the idea for their own website is to provide as many answers as they think they will get questions for, but if there is something a model needs to ask, they are only at the other end of the phone line or e-mail connection.
'One of the best ways of getting noticed in this very competitive industry is having a modelling portfolio,' says Stevie.' Our partners provide wonderful photo shoot days which are a blast and give any aspiring teen model the true taste of what life in the modelling fast lane is like. The beauty stylists and photographers get to work and they chat to make the teen model feel instantly at home and it just comes naturally to them. It is something they are experts at and do every day.' He explains that along with La Mode, UKMA can provide all the little nuggets of information a new model wouldn't find on any website anywhere else unless they experience it first hand.
'It still means a lot of work on the teenagers part unlike any new job, an employee needs to do some groundwork, which is where we come in,' says Helen. 'We have done the ground work for them because there is so much to learn before young person even considered is going any further with a modelling career. Our new how to model guides are there for that specific purpose, but we also have such a huge range of model agents to choose from.'
Visit http://www.ukmodelagencies.co.uk and see the new pages dedicated to teen modelling.