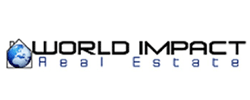 Destin, FL (PRWEB) July 16, 2012
World Impact Real Estate, a Destin, Florida based real estate company specializing in Gulf-front condos, luxury homes, and beach homes, has been serving the real estate needs of customers throughout the Destin area for years. After the real estate crash of 2008, the market for homes in Florida and beyond looked bleak, but four years later, there are sure signs of recovery.
World Impact Real Estate is pleased to announce that 2012 has seen a marked uptick in home sales, and that the number of homes on the market is declining. This recovery presents an excellent opportunity for those looking to purchase a home. Because mortgage rates have rarely been this low, buyers can find affordable rates through any number of lenders. Low mortgage rates combined with broader trends of economic recovery, mean that now is an ideal time for potential home buyers to seriously consider making their purchase.
Home sellers are also seeing many signs of recovery. During the last few years, homes could stay on the market for months, even years at a time, making it difficult for the owners to transition. Fortunately, not only is the overall number of home sales increasing, but the average amount of time a home stays on the market is decreasing as well. World Impact Real Estate encourages anyone looking to buy or sell a home in the Destin area to contact a representative soon to take advantage of the unique opportunities available in the recovering real estate market.
For a truly unique real estate company that has a global impact, look no further than World Impact Real Estate. Their philosophy is "Exceeding client's expectations. Impacting our world one transaction at a time," which is evidenced by each agent's commitment to excellence and philanthropic vision. Every real estate transaction at World Impact Real Estate supports orphans in China through the India Gospel League and redeems children from slavery in Sudan through the Bridge of Hope, American Red Cross and local food bank programs.
The innovative concept for this humanitarian work was developed by Dr. Rodney Elkins, a top selling agent since 2006. Dr. Elkins brought numerous other top producing agents to World Impact Real Estate, who share his dedication to making a difference in the world, not just making a commission. For further information about the real estate services that World Impact Real Estate provides, visit their website at http://www.letsbuyashortsale.com.
About the company:
World Impact Real Estate specializes in Gulf front condos, bank owned properties, luxury homes, homes on Highway 30A, and Rosemary Beach homes. They are real estate experts for all of Destin and Panama City Beach, FL. For more information visit their website at http://letsbuyashortsale.com.