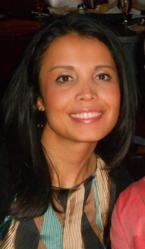 West Islip, NY (PRWEB) July 17, 2012
MoleSafe, the world's most advanced melanoma screening program, has announced the appointment of Christine Manzolillo as sales consultant for its new clinic located at 1145 Montauk Highway, West Islip, NY. Manzolillo will be responsible for generating awareness of the MoleSafe program among physicians in Brooklyn, Queens, and Long Island and integrating the advanced screening program into their practices.
A native of Long Island, Manzolillo brings a unique understanding of the local market and more than 10 years of pharmaceutical and four years dermatology experience to the position. Prior to joining MoleSafe, she served as account manager for four years at Onset Dermatologics, an emerging leader in the development and commercialization of novel prescription drugs for the treatment of skin disorders. Manzolillo holds a B.A. in Life Science and History from the City University of New York-Queens College.
"Christine's diverse experience in skin care coupled with her local knowledge and established industry relationships will be a tremendous asset as we continue to educate physicians and patients on the life-saving capabilities of the MoleSafe program," said Dr. Richard Bezozo, President of MoleSafe USA. "Our new clinic on Long Island will provide patients with the convenience of superior screening technologies close to home."
"It's rewarding to know that I could potentially play a role in saving someone's life," said Manzolillo. "I'm looking forward to utilizing my past dermatology experience and sharing the amazing benefits of the MoleSafe program with doctors and patients in my community."
MoleSafe's Long Island office is schedule to open on July 12, 2012. For an appointment please call 1-800-MOLESAFE. For more information and for a list of clinic locations please visit http://www.molesafe.com.
About MoleSafe Inc.
MoleSafe/MoleMap is a global leader in development and provision of unique, proven, integrated imaging and teledermatology health solutions for early and accurate detection of skin cancer. Today 40 clinics have been established in the U.S., New Zealand, and Australia and thousands of melanomas and other skin cancers have been diagnosed from more than 150,000 telemedicine consultations. For more information about MoleSafe, please visit http://www.molesafe.com.