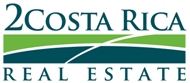 San Jose, Costa Rica (PRWEB) July 17, 2012
Costa Rica has once again shown strong growth in the economy over the past year. According to data provided by the Costa Rican Chamber of Commerce, there are more than 200 brands operating as franchises in the country, of which 183 are international and thirty-eight are national. In the case of international franchising, 105 franchises are US-based. Meanwhile, twenty-one franchises come from Spain, followed by franchises of Mexican and English origin. Currently, nine of these franchises have successfully expanded their business to other Latin American countries such as Panama, Honduras, Nicaragua, El Salvador, Mexico, Colombia, Guatemala, and Ecuador.
Furthermore, an additional 21,332 jobs have been generated by the franchise sector in the country. The franchise sector's contribution to the Costa Rican economy is evident in terms of the employment opportunities it has generated and the investment it has made over the years, which amounts to more than $250 million dollars.
Committed to personal and professional excellence, integrity and service, 2Costa Rica Real Estate is a firm whose founding and guiding principles revolve around building strong relationships with our clients, insuring that every interaction is handled with an attention to detail and personal service. The firm has earned a reputation as an industry leader due in large part to its focus on helping each client to establish a clear understanding of Costa Rica as a destination and investment environment, the dynamics of each region here in Costa Rica and finally the specific properties which are of interest in a given region.