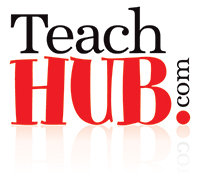 (PRWEB) July 19, 2012
TeachHUB.com aims to provide educators with the most timely and complete teaching tools and resources. Teachers looking for efficient ways to use the social media tool Twitter to engage students and the school community can turn to TeachHUB's Twitter teaching resources.
TeachHUB shares 50 Ways to Use Twitter Use in the Classroom, an article that highlights 50 tips and projects that provide different ways to incorporate Twitter into important and lasting lessons. Included are many creative assignments as well as strategies to best communicate with students and parents.
TeachHUB also shares the real teacher blog entitled Teachers on Twitter: It's All About the Hashtag. This blog post is a great guide for educators to learn about the use of the Twitter hashtag and how to best utilize it to search for teaching resources. Included in the post are several existing popular educational hashtags.
For both Twitter beginners and experts alike, TeachHUB shares the article Twitter Chats for Educators, which discusses popular Twitter chats to help educators connect worldwide.
Additionally, for schools and districts interested in utilizing the popular social media site to connect with their community, TeachHUB shares Twitter Quick Guide for Schools & Districts. Included are tips on how to prepare for launching an account and how to actively engage the school community.
There are many educational resources available on TeachHUB.com. TeachHUB provides teachers with free printable pop culture lessons, daily video writing prompts, classroom tools, educational news, and professional development. Those interested in receiving weekly updates on the new resources available on TeachHUB can sign up for the free TeachHUB Happenings newsletter.
About TeachHUB.com
Established by teachers, for teachers, TeachHUB.com offers educators recommended classroom tools, professional development, daily lesson plans, and education news. The website is dedicated to improving the quality of education and invests in the opinions of teachers when providing resources and support for both inside and outside of the classroom. Learn more at http://www.teachhub.com