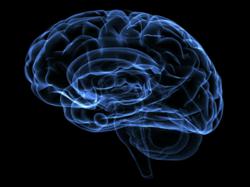 In 2011, the adjustable pressure shunt segment was the fastest-growing in the market, and is expected to account for half of the total cerebrospinal fluid management market by 2018
Vancouver, BC (PRWEB) July 17, 2012
According to a new report by iData Research (http://www.idataresearch.net), the leading global authority in medical device market research, the European neurological device market was valued at over €600 million in 2011. The market has shown strong growth over the past few years and is expected to reach nearly €850 million by 2018. Market expansion has been fueled by the continued acceptance of endovascular techniques and neuromodulation devices, increases in the aging population, as well as technological advancements.
During the neurological boom in Europe, the adjustable pressure shunt segment has held a very competitive position in the market. Cerebrospinal fluid shunts are used for treating hydrocephalus, and are segmented into fixed and adjustable pressure devices. Adjustable pressure shunts allow physicians to change the pressure setting after the insertion procedure. Normal pressure hydrocephalus (NPH), an emerging market, is often treated with adjustable shunts, which will contribute to an increase in unit sales in the future. "In 2011, the adjustable pressure shunt segment was the fastest-growing in the market, and is expected to account for half of the total cerebrospinal fluid management market by 2018" says Dr. Kamran Zamanian, CEO of iData. In addition unit growth of adjustable shunts is expected, at the expense of fixed pressure shunts.
The European market for detachable coils has also experienced a great deal of growth this past year. Detachable coils are commonly used in endovascular aneurysm procedures, and the trend towards endovascular methods over surgical intervention continues to drive sales of these devices. "Bare platinum coils accounted for 70% of the market in 2011, and this is expected to continue over the forecast period" says Dr. Zamanian. Bare platinum coils are considered to be the gold standard of coils because of their traditional usage within the medical field. Though in recent years there has been a rapid introduction and adoption of newer types of improved and specialized coils, healthcare professionals continue to purchase bare platinum coils over coated coils to reduce cost.
Notable leaders in the European neurological market include Medtronic in the neuromodulation segment, Stryker (Boston Scientific) in the detachable coil, neurovascular stent, neurovascular catheter and neurovascular guidewire segments, and Codman (Micrus Endovascular) in the CSF shunt and CSF external drainage segments.
For more information, register free on iData's website at:
http://www.idataresearch.net/idata/registration.php
iData's global series on the Markets for Neurological Devices covers Japan, India, China, Brazil, the U.S. and Europe (15 Countries), providing a comprehensive analysis for CSF shunts, CSF external drainage systems, intracranial pressure monitoring devices, detachable coils, liquid embolics, catheters, guidewires, neurovascular stents, spinal cord stimulators, vagus nerve stimulators, sacral nerve stimulators, deep brain stimulators, gastric electric stimulators, neuroendoscopes, stereotactic frames, stereotactic frameless systems, ultrasonic aspirators, aneurysm clips and neurosurgical microscopes.
About iData Research
iData Research (http://www.idataresearch.net/idata/discoveridata.php) is an international market research and consulting group focused on providing market intelligence for medical device, dental and pharmaceutical companies. iData covers research in: neurology, neurovascular, urology, endoscopy, laparoscopy, Women's Health, ENT and more.