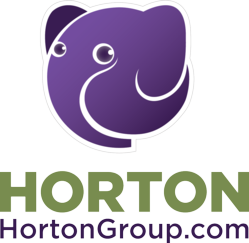 We take the burden of writing for small businesses so they can focus on what they do best – producing better products and services.
Nashville, TN (PRWEB) July 16, 2012
New ways of conveying information over products and services, or just getting a message to the right people are being unveiled everyday. Though there are many ways in which a message can be spread, higher consideration should be given to the messages meaning rather than the method in which it was delivered. To help businesses and organizations address a need for more effective communication, Horton Group has expanded their creative services to include content writing. The new service covers anything that goes down as text including content creation for websites and print for marketing & advertising.
There is a long list of items to check off when producing materials that will be used to communicate with a targeted audience. The writers at Horton Group work closely with the Horton Group production team and SEO specialists to make certain that each piece of content is uniquely styled and generates high-levels of traffic.
"Online mediums like social media have made it possible to address hundreds to thousands of people over a very short period of time," stated Horton Group Content Writer Jeff Yeager. "With the ability to reach that many people that quickly you want to make sure your message is well written. Content that lacks clarity or direction is frustrating for a reader and could possibly be doing more damage to your image or brand than good."
In most instances, a potential client is going to base their first impression of a business or organization off of media like a website or brochure. Before they ever speak to anyone about connected to an organization they are going to be reading about it first. Poorly written content containing grammatical errors, typos and misspellings will have a negative impact on multiple levels - print and online. A basic grammatical error found on a website is a sure way to decrease that website's search engine ranking. Print advertising that does not contain engaging text or a call to action is likely to be discarded. To ensure customer interaction and generate more online traffic content needs to be optimized and informative, but also easy to read.
"Creating good content can be especially difficult for smaller businesses," added Yeager. "Many companies do not have the personnel or time to produce well-thought out content on a regular basis. We take the burden of writing for small businesses so they can focus on what they do best – producing better products and services."
About Horton Group
Horton Group is a Nashville marketing agency specializing in web development and design. Since 1996 they have been using innovative web technologies to help businesses and organizations in Middle Tennessee and across the country build an audience and generate more revenue. Their experienced team of developers, designers and writers has worked with clients from a variety of backgrounds and industries. In addition to website development and design, they also offer search engine optimization, graphic design, social media management, email marketing and more.