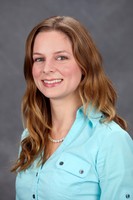 "I am focused on helping my clients become aware of their thoughts so that they may control stress, reduce anxiety, improve concentration, improve relaxation, and much more."
- Andrea Brokaw
Newport Beach, CA (PRWEB) July 17, 2012
Sober Living by the Sea, a leading residential treatment center located in Newport Beach, has recently introduced Neurofeedback as part of their evidence-based treatment approach for addiction, anxiety, depression and other disorders.
Sober Living by the Sea employs neurofeedback in an individualized and client-focused program that promotes emotion regulation and impulse control – key elements in the addiction treatment process. This non-invasive form of brain therapy has been shown to increase the effectiveness of traditional therapy while providing a variety of self-improvement benefits.
Neurofeedback therapy, also known as EEG Biofeedback, monitors a subject's brainwaves and provides feedback to help the subject gain control over these waves. Using an interactive computer application that provides visual feedback, clients learn how to achieve the optimal brain wave patterns for a given situation or task at hand. Neurofeedback is essentially a form of "brain training" that leads to increased clarity, self-awareness and mindfulness. Through a fun and challenging process of repetition and practice, clients gain self-control over certain brain activity patterns and learn how to transfer this acquired brain-control skill into daily life.
The Neurofeedback Program at Sober Living by the Sea is modeled on a similar program offered by The Victorian of Newport Beach, a renowned treatment facility for women with eating disorders and co-existing substance abuse issues. Sober Living by the Sea and The Victorian both use a range of treatment modalities to tailor an individualized treatment program for each client. Neurofeedback is one of a variety of tools used to achieve the goal of long-term health and abstinence.
The response from clients who have participated in The Victorian's Neurofeedback Program has been overwhelmingly positive; reported benefits include better stress management, an increase in concentration, improved sleep, reduced anxiety and more effective problem solving in school and career.
Andrea Brokaw, BCN (Board Certified Neurofeedback), is the Program Manager of Neurofeedback Health Services at The Victorian. She reports that individuals who are struggling with addiction and eating disorders suffer from brainwave patterns that are fixed in high or low patterns of frequencies, contributing to feelings of depression, anxiety, fatigue and inattention. Neurofeedback teaches these individuals how to balance and control their brainwaves, allowing them to more effectively manage their emotions and minimize stress. When combined with more traditional behavioral therapy and 12-Step principles, the scientific treatment component provided by Neurofeedback gives clients increased momentum for long-lasting life changes.
A growing body of research supports neurofeedback as an evidence-based treatment for a variety of disorders including anxiety, depression and attention problems as well as addiction. Neurofeedback has been found to be especially effective in treating addiction with a dual diagnosis of an co-existing conditions. A 2005 study conducted at UCLA and reported in the American Journal of Drug and Alcohol Abuse found that 77% of subjects who received Neurofeedback therapy in the context of 12-step counseling had maintained sobriety one year after treatment. In contrast, 56% of these who did not participate in Neurofeedback suffered a relapse within the first 12 months.
Sober Living by the Sea and The Victorian are part of the Sober Living by the Sea network of treatment centers located in Newport Beach, California. For more than 25 years, Sober Living by the Sea has been a world-renowned provider of treatment for drug addiction, alcoholism and eating disorders. Located on the beach in sunny Orange County, Sober Living by the Sea combines beautiful physical amenities with professional expertise to provide individualized solutions for problems related to substance abuse and eating disorders. The natural beauty of the coastal setting and the effective treatment methodology helps clients achieve serenity while taking control of their lives.
Sober Living by the Sea is a member of CRC Health Group, the nation's largest provider of specialized behavioral healthcare services. More than 30,000 people receive treatment each day from CRC Health Group members for alcohol and drug addiction, eating disorders, learning differences and other behavioral issues. CRC is committed to providing clinically sound, research-based treatment options to help people recover and stay well.
For more information about Sober Living by the Sea's treatment programs, including Neurofeedback, visit http://www.soberliving.com or call (866) 323-5609.