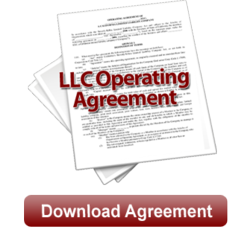 How the LLC sets forth its definitions can make a difference in how the judge looks at a case
Orem, UT (PRWEB) July 16, 2012
How the LLC Operating Agreement definitions are written can make a difference in the liability protection one receives. The articles of organization are the foundation of an LLC, but the operating agreement is the controlling document. What is written in the operating agreement will often control the outcome if the LLC is sued.
Of course everyone hopes that the LLC will provide liability protection, but if there is a legal problem or a lawsuit, the corporate veil is often pierced or set aside because of inadequate documentation, poor structuring, or sloppy formalities. This leaves the owner personally liable to the company's creditors. This is sad when the owner thinks he is protected. Mr. Phillips cites a recent case in his office. "The owner was taken to court and the judge took less than 15 minutes to set aside the LLC. The owner was stunned, but he admitted he had not maintained his LLC appropriately."
For more information on LLC's click here
"How the LLC sets forth its definitions can make a difference in how the judge looks at a case," Mr. Phillips says. "Why not set forth specific definitions rather than having the judge set them forth for you? It is amazing to me how many people file their Articles of Organization and overlook their Operating Agreement. This means that when they get in trouble, they go 'naked' before the court."
A well structured LLC operating agreement is a small business' best defense against failure or lawsuit. Unfortunately, business structuring is often a challenge for the owners.
In his LLC Operating Agreement Template, Lee gives a step-by-step explanation of how to structure the agreement, the best steps to take for the best asset protection, and how to prevent the court from piercing the corporate veil.
The LLC Operating Agreement Template can be downloaded online. It comes in Word format, so it can be easily customized. It has over 100 minutes of audio instruction to help customers make the best liability and tax decisions for their unique situation. It can be used over and over.
Attorney Lee R. Phillips is a Counselor of the United States Supreme Court. He has three university degrees—BS, MS, JD—and has held licenses in real estate, mortgage brokering, securities, and life insurance, as well as being a registered investment advisor. Lee is nationally recognized in the fields of business structures, asset protection, financial planning and estate planning. He is the founder of LegaLees Corporation, a company specializing in solving asset protection and tax problems for high net worth individuals.