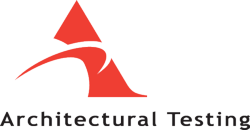 York, PA (PRWEB) July 17, 2012
Approximately 40 guests, including key figures in the building industry, arrived at Architectural Testing's York, PA headquarters on May 4, 2012 for an event sponsored by the Building Commissioning Association (BCA). Participants received an overview of services that Architectural Testing (ATI) offers to the building industry and were educated on the emerging practice of Building Envelope Commissioning. Mr. John Runkle, P.E., Director of ATI's Building Sciences division, explained to the audience the importance of Building Envelope Commissioning and its interaction with the more established practice of Building Mechanical Systems Commissioning. Also included in the presentation was the history of Building Envelope Commissioning, the stages of the process from the Pre-Design Phase to the Operations and Maintenance Phase, and the current trends of the practice.
The day began with a guided tour of ATI's facilities, where attendees witnessed a demonstration of the impact cannon, ATI's 200-foot shock tube, a dynamic pressure water penetration test using one of ATI's eight WOLF machines, and several other of ATI's building-related testing capabilities. The roles of lab and field testing in the Building Envelope Commissioning process were also discussed during the tour.
After a quick lunch and a word from ATI founder Mr. Henry Taylor, Mr. Runkle spoke to the group about the evolution of the Building Envelope Commissioning practice, from its origins in the Canadian building standards several decades ago to the more exacting standards and requirements in place today. The concept of environmental (i.e. air, water, thermal) separation between interior and exterior (or conditioned and unconditioned) spaces was discussed. The influence of today's developing "green building" standards on Building Envelope Commissioning was also examined. To relate these concepts to real-world situations, Mr. Runkle also discussed several case studies and some of the ill effects that can result from improper building envelope design and/or construction (e.g. mold growth, building envelope deterioration, and increased energy costs).
The presentation included a discussion of the different processes involved in an effective Building Envelope Commissioning program. Starting in the Pre-Design and Design Phases, the merits of peer review of project documents (e.g. architectural drawings, specifications, shop drawings, submittals) were discussed, noting that environmental separation aspects as well as durability, constructability, and functionality of the building envelope should be considered. In the Pre-Construction and Construction Phases, the importance of functional mock-ups, field testing, and on-site inspections was examined. A discussion of Operations & Maintenance Phase commissioning processes, such as providing warranties and post-occupancy site visits, was also included in the presentation.
For more information on the possibility of next year's BCA event or ATI services in general, please visit http://www.archtest.com or call 717.764.7700.
Founded in 1975, Architectural Testing, Inc. (ATI) is a leading product testing service provider in North America, with ISO/IEC 17025 accreditation and capability to perform more than 2000 defined test protocols at one or more of its thirteen full-service laboratories. Testing is available for building products and systems of all types, in the form of individual units and full-scale mock-ups, roofing materials and systems, concrete and masonry, insulation and construction materials, sealants, adhesives, and many others. Architectural Testing offers certification services including a building product listing program, with a staff of professional engineers licensed in twenty states. They also offer consulting services including building envelope commissioning and forensics, and maintain qualified field testing crews that travel all over the continent to perform air/water testing on existing buildings and new construction. Architectural Testing's suite of services allows for it to be the complete solution for product CONFIDENCE. For more information, visit http://www.archtest.com.