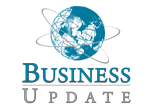 Jupiter, FL (PRWEB) July 24, 2012
DMG Productions announced today that they are in production of Business Update: Food Service in America. This three-part educational series will take viewers behind the scenes of an industry that is as exciting as it is essential to every person in America. This series will be shot on location with the organizations that operate and define the industry.
"The marriage of traditional and innovative ideas is producing twenty first century offerings, geared more toward healthy, quick and satisfying products," said Charles Cowan, producer for Business Update. "We are committed to bringing these ideas to the public."
The restaurant industry makes up a significant portion of the American economy. Business Update will be exploring the entire industry: from the restaurant equipment manufacturers that support schools, hospitals and chain restaurants, to the culinary institutes that are training today's youth. The series, which will air in the fourth quarter of 2012 on FOX Business and other national networks, will feature topics such as innovative food service products, exciting new restaurants, and high quality, ready-to-make frozen foods.
"People today tend to take for granted the ease with which they can access just about any food that they would like at any given time," said Vince Moss, creative director for DMG Productions. "Business Update: Food Service in America will take viewers behind the scenes, so they can see the wheels that make this industry turn."
Business Update is an educational series that explores the industries that make up the backbone of both the American and the global economies. Produced through the eyes of the people that make up the industry, Business Update is the winner of four Telly Awards, and has been responsible for raising awareness of key issues across multiple industries.
"A lot of exciting things are going on in the food service industry right now," said Chad Densen, production manager for DMG Productions. "Viewers are going to be truly surprised by some of the technologies that are currently becoming available in the food service industry."
About DMG Productions:
DMG Productions is well respected in the community as a producer of educational television programming. Best known for their award winning medical series "Health Heroes", the agricultural phenomenon "American Farmer" and the eco-friendly program "Shades of Green," DMG is dedicated to enriching the lives of their television viewers
For more information http://www.dmgproductions.org