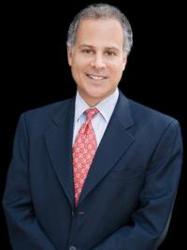 Dr. Greenberg said "I'm very happy to be able to add this to my practice, providing my patients with another safe and effective procedure to satisfy their cosmetic needs."
Manhattan/Woodbury/Southampton, New York (PRWEB) July 17, 2012
Board certified cosmetic plastic surgeon and radio show talk host, Dr. Stephen T. Greenberg, has recently added Cellulaze™ to his practice.
In a recent survey, eighty-two percent of women reported having cellulite, most believing they could minimize its appearance with diet and exercise. In fact, cellulite can't always be eliminated by diet and exercise alone, and now for the first time there is a safer and more effective treatment available to select physicians nationwide.
This new technology goes beyond traditional treatments for cellulite, straight to the root of the problem, to reduce the appearance of cellulite. Dr. Greenberg said "I'm very happy to be able to add this to my practice, providing my patients with another safe and effective procedure to satisfy their cosmetic needs."
Cellulaze is ideal for treating patients who, despite a healthy diet and exercise, retain the appearance of cellulite. Cellulaze gets to the core of the problem by targeting the cause beneath the skin.
Patients usually see improvements within a few weeks, with the most dramatic improvements continuing to show for a few months following the procedure.
About Dr. Stephen T. Greenberg
Stephen T. Greenberg, MD is a nationally renowned Cosmetic Plastic Surgeon based in New York. Dr. Greenberg is well-known for his expertise in the field of cosmetic plastic surgery and is frequently interviewed for his knowledge on the latest cosmetic surgery techniques. Dr. Greenberg is the Author of A little Nip, A little Tuck and is currently working on a second book. He is often a featured speaker for women's groups, spas, and health and skin care institutes, and regularly appears on many local and national television and radio shows. He is also the creator of the Cosmetic Surgeon in a Jar skin care line. Dr. Greenberg hosts weekly radio talk shows on Party 105.3FM and KJOY 98.3FM on Saturdays, and does a Daily Nip Tuck Minute weekdays on Party 105.3FM. Dr. Greenberg has been voted Best Cosmetic Surgeon on LI 2012 (LI Press).