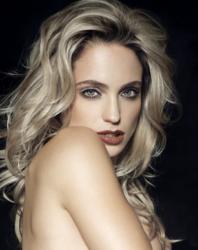 New York, NY (PRWEB) July 16, 2012
Cara Quici a Texas born pop singer/songwriter is more than just a pretty face in the music scene. She is a passionate performer that has turned New Yorkers into believers. Just as Madonna did in the 80's, Cara's talent, determination, and love for singing has taken her from her small hometown in Texas to the Big Apple.
The pop singer has taken New York City by storm, as she is a trendsetter performing at the most exclusive downtown hot spots. Her recent performance at 1 Oak, a very selective venue known for featuring big acts such as, DMX, Bruno Mars, Cee-Lo Green and other well-known artists was rumored to have A-lister Leonardo DiCaprio in attendance on the night of her performance. On Monday July 23rd Cara will be performing at the exclusive "the double seven" for a hot new event hosted by Avenue A Soundcheck & Jet Set Events with one of New York's best, DJ Whoo Kid from Eminem's Sirius/XM channel Shade 45. This nightlife event was featured in New York's Guest of a Guest for being the coolest event of the week, since it highlights new popular live musical talent.
Cara Quici's popularity began when her first single "Away From You"
Jump Smokers Remix premiered creating mass appeal to radio stations all over the country and Time Warner's Music Choice. Soon after, the very talented performer caught the attention of television network executives which has resulted in the Bravo Television Network deciding to feature Quici on "The Real Housewives of New York City" Season 5 as the musical entertainer in episode 7. Bravo's cast quickly praised the pop singer as New York City's new Madonna and demanded a 3-song encore. The episode will air on July 16, 2012 9/8c to millions of viewers. In addition, Country Music Television (CMT) also took notice of Cara's singing and musical talent and featured 3 of her unreleased songs "Adios" "OAI" & "Clone" on four different episodes, including the finale episode of CMT's new hit television show "Southern Nights" produced by Glassman Media.
Cara's performance at "the double seven" will feature a sneak peek of her next single "Fight '12" licensed by Universal Music Group. "Fight '12" is a remake of The Beastie Boys' "Fight For Your Right" which Cara recorded with music producer's Eric Sanicola and Damon Sharpe in 2010. The Beastie Boys have been a musical inspiration for Cara from a young age. Cara's "Fight '12" is a dedication to empowerment and The Beastie Boys.
As far as Cara being compared to Madonna, she prefers not to be compared to anyone as she feels her style is unique and her own. Her love for music and performing is a form of art, where she can freely express her feelings, concerns, and emotions. Cara's music can be found internationally on iTunes, as well as the ever-popular Pandora Radio, where you can listen to Cara Quici Radio for todays best of pop and dance music.
With her management under Jeff Cohen, the president of MMG, Model, Talent and Celebrity Management & Darwin Ortiz, president of Darwin World Media Cara Quici is sure to be the next pop/rock sensation.
Keep up to date with Cara's latest news, music and concert information on the following links: CaraQuici.com Twitter Facebook Youtube