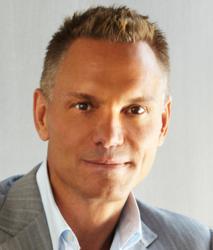 "As a founding member of ERA and as a marketing innovator, Kevin Harrington has made an indelible imprint on the direct response marketing landscape ... " — Julie Coons, ERA President & CEO
Washington, D.C. (PRWEB) July 17, 2012
The Electronic Retailing Association (ERA) announced that Kevin Harrington, chairman and founder of As Seen On TV, Inc., publicly traded as ASTV, will be honored with the esteemed 2012 Lifetime Achievement Award. He will be recognized during a special presentation at the Moxie Awards Gala on Thursday, September 13, 2012, 7:00 p.m. – 9:30 p.m., at the 2012 ERA D2C Convention at the Wynn Hotel, Las Vegas.
The Lifetime Achievement Award, which is not given out every year, is awarded to a deserving member whose work has had a visible impact on the industry and has been acknowledged as doing so by other colleagues in the industry and the public at large. Harrington will join past honorees: Katie Williams, Billy Mays, Earl Greenburg, Rob Woodrooffe, Tim Hawthorne, Greg Renker, Joe Segal, Suzanne Somers, Mike Levey and Ron Popeil.
"As a founding member of ERA and as a marketing innovator, Kevin Harrington has made an indelible imprint on the direct response marketing landscape through his contributions as both a successful entrepreneur and as a highly respected industry thought leader. We are proud to name Kevin as this year's Lifetime Achievement Award recipient," says ERA President and CEO Julie Coons.
"I'm so honored to receive this award and want to thank ERA for making it possible," says Harrington. "I owe my success to all the inventors, producers, media agencies, investors, and the team that surrounds me day-to-day."
Harrington is widely acknowledged as a pioneer and principal architect of the infomercial industry. In 1984, he produced one of the industry's first 30-minute infomercials. Since then, he has been involved with more than 500 product launches that resulted in sales of more than $4 billion worldwide, with 20 products that reached individual sales in excess of $100 million.
Harrington founded Quantum International, Ltd., in the mid 1980s, which merged into National Media Corporation in 1991. Under his leadership as president, National Media reached $500 million in annual sales, distributing in more than 100 countries and 20 languages.
He was also CEO of several other entrepreneurial companies including HSN Direct, a joint venture with Home Shopping Network, in 1994 and Reliant International Media in 1997. Reliant International Media was sold in 2007.
In 2011, his company TVGoods, Inc., acquired the web property AsSeenonTV.com. AsSeenOnTV.com represents a highly trafficked catalog of direct response products with more than 2 million customers, 700,000 email registrants and hundreds of thousands of unique visitors each month. Harrington now serves as chairman of As Seen On TV, Inc, publicly traded as ASTV.
Throughout his career, he has helped to establish two of the most important and recognized global networking associations: the Electronic Retailing Association (ERA) and the Entrepreneur's Organization (EO), formally known as the Young Entrepreneurs' Organization.
Harrington has appeared as an investor "shark" on the popular ABC television series "Shark Tank," produced by Mark Burnett. In addition, he released a book, titled "Act Now: How I Turn Ideas into Million-Dollar Products," which chronicles his life and experiences in the DRTV industry.
For more information about the Moxie Awards Gala or to purchase tickets, please visit http://www.D2Cshow.org.
ABOUT THE MOXIE AWARDS GALA
The ERA Moxie Awards Gala is direct response marketing's premier celebration, honoring the best campaigns of the year. Moxie's famous posh blue carpet will welcome guests for a grand entrance. The Gala features live music, exceptional dinner and superb company. For more information, visit http://www.D2Cshow.org.
ABOUT THE 2012 ERA D2C CONVENTION
The Electronic Retailing Association's 2012 ERA D2C Convention is the 21st annual show where the industry's top technology innovators, manufacturers, buyers and marketers meet to learn about the hottest trends in the direct-to-consumer marketplace and meet with partners and potential customers to seal critical business relationships. The event will feature nearly 4,000 attendees and 120 exhibitors, a variety of education sessions on industry-related topics and expansive networking opportunities, as well as a wide variety of events on the tradeshow floor. For more information, please visit http://www.D2Cshow.org.
ABOUT THE ELECTRONIC RETAILING ASSOCIATION
Representing a more than $350 billion market, the Electronic Retailing Association (ERA) is the only trade association in the U.S. and internationally that represents leaders of the direct-to-consumer marketplace, which includes members that maximize revenues through electronic retailing on television, online and on radio. ERA strives to protect the regulatory and legislative climate of direct response, while ensuring a favorable landscape that enhances e-retailers' ability to bring quality products and services to the consumer. ERA members include some of the industry's most prominent retail merchants, including Acorn Corporation, eBay, Discovery Communications, Gaiam, Google, Guthy-Renker Corporation, HSN, Jewelry Television, QVC, ShopNBC and Thane. For more information about ERA, please visit http://www.retailing.org.
Media Contact
Vi Paynich
Content Manager
Electronic Retailing Association
Tel. 909-606-3406
vpaynich(at)retailing(dot)org