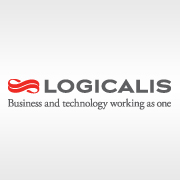 Any organization that has large volumes of archive data, or unstructured data, and a requirement to control and access that data on a policy basis can benefit from cloud-based storage systems.
Farmington, MI (PRWEB) July 17, 2012
Storage requirements are growing exponentially and, as a result, companies are looking for alternatives to traditional tape-based solutions. The cloud can provide a cost-effective storage alternative, but it may not be the right solution for every case. Today, Logicalis, an international IT solutions and managed services provider, released a list of the top pros and cons to a cloud-based storage solution to help CIOs and other IT professionals determine if this cost-effective alternative to tape will work for their specific requirements.
"Most organizations can take advantage of cloud storage," says Victor Dermott, solution architect, cloud computing, for Logicalis. Large organizations, Dermott notes, frequently have very large volumes of online storage and may have legal requirements to retain data for years, including unstructured data like pictures, films and radiology studies, resulting in petabytes of storage which can run into prohibitive costs for media and physical storage. Small and medium-sized organizations may benefit from the cloud's affordable monthly terms and the ability to easily increase their storage service levels. "Any organization that has large volumes of archive data, or unstructured data, and a requirement to control and access that data on a policy basis can benefit from cloud-based storage systems," Dermott says, noting that, frequently, the best data to store in the cloud are those types that have traditionally been stored on tape. To help IT pros determine if their companies can benefit from cloud storage, Dermott suggests a careful examination of the pros and cons.
The Pros & Cons of Cloud Storage
Pros
1. Offsite Storage. Cloud-based storage is not typically housed on the business' own premises, making this a pro by providing a second offsite copy of the company's data; this may eliminate the need for a separate service to store backups offsite.
2. Automated Backup. Cloud storage can enhance backup automation by providing the ability to make immediate offsite copies of a company's backups. Many leading-edge backup and archival products have been tightly integrated with cloud-based storage to make backing up to off-site cloud storage very simple and hassle-free.
3. Lower Cost. The cost can be much less than traditional direct-attached or SAN-based storage. This may occur for several reasons. Cloud storage is a traditional Tier 2 or 3 type of storage providing a lower-cost storage platform. It is frequently a shared infrastructure, again driving down the base costs. Finally, cloud storage can be consumed on an as-needed basis, allowing end users to only pay for the storage they are actually using while they are using it.
4. Policy-Based Administration. The day-to-day administration of cloud-based storage is typically managed by the provider on a policy basis, freeing the end user from this responsibility. This allows in-house people to set plans for future growth and focus their time and energy on IT activities that will contribute to the company's competitive advantage in its unique market or industry.
Cons
1. Off-site Storage. This is on both the pro and the con list. Since the storage of data in the cloud is generally provided off-premise, which means it is outside the business' direct control, storage clients must rely on the cloud provider to keep data both secure and available, making it critical to choose the right solution provider as a cloud partner from the start.
2. Slower I/O Responses. Cloud storage is not normally considered a high-performance platform, and transactional systems would normally not be good candidates for cloud storage because of their response time requirements. The I/O response time of data stored in the cloud is much slower than direct-attached or SAN-based storage.
"When in doubt," Dermott says, "consider a proof of concept to validate assumptions about performance, availability and vendor support."
Get all the details on storage as a service.
Watch a short three-minute video about data management services.
About Logicalis
Logicalis is an international IT solutions and managed services provider with a breadth of knowledge and expertise in communications and collaboration; data center and cloud services; and managed services.
Logicalis employs almost 3,000 people worldwide, including highly trained service specialists who design, specify, deploy and manage complex ICT infrastructures to meet the needs of over 6,000 corporate and public sector customers. To achieve this, Logicalis maintains strong partnerships with technology leaders such as Cisco, HP, IBM, CA Technologies, NetApp, VMware and ServiceNow.
The Logicalis Group has annualized revenues of over $1.2 billion, from operations in the UK, US, Germany, South America and Asia Pacific, and is fast establishing itself as one of the leading IT and Communications solution integrators, specializing in the areas of advanced technologies and services.
The Logicalis Group is a division of Datatec Limited, listed on the Johannesburg and London AIM Stock Exchanges, with revenues of over $5 billion.
For more information, visit http://www.us.logicalis.com.
Business and technology working as one
Facebook: http://www.facebook.com/Logicalis?v=wall
Twitter: http://twitter.com/logicalis
RSS: http://www.us.logicalis.com/feeds/rss.aspx
YouTube: http://www.youtube.com/user/LogicalisIT
Blog: http://www.hypeorripe.com/