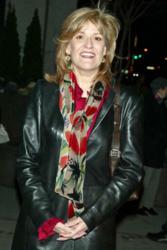 New York, NY (PRWEB) July 16, 2012
On July 16, TheaterMania reported that casting has been announced for Scott Siegel's "Broadway Ballyhoo Festival", to run July 17-21at Feinstein's at Loews Regency. This musical event features five different shows with different performers each night.
Performers include William Blake, Carole J. Bufford, Scott Coulter, Ben Davis (Tony Honoree, Baz Luhrman's "La Boheme"), Bill Daugherty, Janine Divita (Broadway revival of "The Mystery of Edwin Drood"), Jack Donahue, Kevin Earley (Drama Desk Nominee, "Death Takes a Holiday"), Allan Harris, Tedi Marsh, Karen Mason ("Rebecca"), William Michals ("South Pacific"), Jack Noseworthy ("Sweet Smell of Success"), Karen Oberlin, Barbara Walsh (Tony Nominee, "Company").
Said the show's creator and host, Scott Siegel, "Every night from July 17 to 21 will be both an opening and closing night. This is an unprecedented move from our late night perch once a week to a run of five days in a row -- and that includes ramping up a brand new musical revue with great stars and great songs every single night. Most importantly, though, I'm delighted to have the chance to offer audiences at 8 PM the same kind of fun, casual, yet musically exhilarating shows that we've been giving audiences at 11 PM for the last 8 months. When this week is over, we'll return to our open-ended run of Thursday's at 11 PM, but we hope we'll create some converts to late night show tunes!"
Feinstein's at Loews Regency is located at 540 Park Ave at 61st Street in Manhattan. Click here for more information and to purchase tickets.
For more up-to-the-minute theater news, show listings, video, features, reviews of Broadway Shows and tickets visit TheaterMania.com.
About TheaterMania.com, Inc.
TheaterMania.com is the information and ticketing source for over 5,000 shows nationwide. For over ten years, TheaterMania.com has connected the theater community to the public as the leading online resource for consumers to find shows, get tickets, and save money to theater nationwide. TheaterMania.com publishes comprehensive show listings, provides discount Broadway tickets, editorial content, and video coverage for over 40 markets and widely distributes free email newsletters and special offers to over 675,000 registered subscribers. In addition, TheaterMania.com creates online marketing programs for performing arts organizations, and provides technology to power ticketing, fundraising, and CRM through its proprietary software, OvationTix.