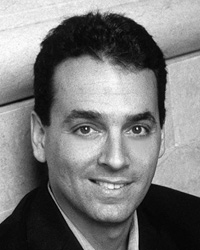 Atlanta, GA (PRWEB) July 17, 2012
Best-selling author Daniel Pink will be the featured speaker at the 10th Annual BoardDocs® eGovernance Workshop, held September 6 & 7, 2012 in Park City, UT. BoardDocs, the pioneer of paperless agenda solutions, is the eGovernance world leader.
Daniel Pink is the author of four best-selling books on the changing world of work. His latest, Drive: The Surprising Truth About What Motivates Us, uses 50 years of behavioral science to overturn the conventional wisdom about human motivation. Drive is a New York Times, Wall Street Journal, Washington Post, Boston Globe, Los Angeles Times, San Francisco Chronicle, and Publishers Weekly bestseller. Others works include A Whole New Mind: Why Right-Brainers Will Rule the Future, The Adventures of Johnny Bunko: The Last Career Guide You'll Ever Need, and Free Agent Nation: The Future of Working for Yourself.
His articles on business and technology appear in many publications, including the New York Times, Harvard Business Review, Fast Company, Wired, and The Sunday Telegraph. Dan has provided analysis of business trends on CNN, CNBC, ABC, NPR, and other networks in the U.S. and abroad. He lectures to corporations, associations, and universities around the world on economic transformation and the new workplace. In 2011, Thinkers50 ranked him one of the 50 most influential business thinkers in the world. A free agent himself, Dan held his last real job in the White House, where he served from 1995 to 1997 as chief speechwriter to Vice President Al Gore.
Each year, representatives from governing bodies nationwide attend the BoardDocs eGovernance Workshop. The 2012 agenda offers educational sessions packed with thought leadership, best practices and real-world applications of paperless governance. For information about BoardDocs and the Annual eGovernance Workshop, visit http://www.boarddocs.com.
About BoardDocs
Developed and marketed exclusively by Emerald Data Solutions™, Inc., BoardDocs is the market leader and pioneer of paperless governance solutions. Serving more than 650 organizations nationwide, BoardDocs' eAgenda services give governing bodies turn-key electronic solutions for processing virtually any type of governance document, including agenda items, supporting documents, policies, procedures and more. BoardDocs' services alleviate the enormous task of assembling, printing, distributing and revising board packets. BoardDocs' unique, state-of-the-art solutions also save taxpayers money, reduce staff time, improve board effectiveness, increase transparency in governance and have a positive effect on the environment. For more information, visit http://www.boarddocs.com or call (800) 407-0141.