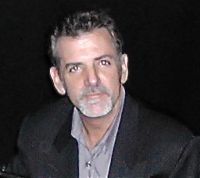 Woodland Hills, CA (PRWEB) July 17, 2012
Blair Aaronson has recently joined The Society for Financial Awareness (SOFA), a nonprofit speaker's bureau for financial literacy. SOFA and Mr. Aaronson both have a mission and passion to end financial illiteracy in America.
As a member of SOFA, Mr. Aaronson will be enabled be educate his community by providing free financial education to the public in the form of seminars and workshops to local businesses and organizations. With this education Mr. Aaronson and SOFA hope that the participants will gain confidence on how to control their own finances.
Before joining SOFA, Mr. Aaronson has been a successful estate planning for 27 years. Mr. Aaronson feels that Wall Street has failed terribly at protecting senior's life savings. Mr. Aaronson is the founder of Retirement thru Design, a Woodland Hills based firm, where he helps individuals navigate through the most common financial and estate planning pitfalls. His passion is spreading eye opening education to individual investors on how to keep their money safe through smart choices.
The Society of Financial Awareness (SOFA) is a non-profit organization that has a commitment to eliminate financial illiteracy, enlighten the public through financial education and empower individuals to take charge of their finances. SOFA is continuously looking for more platforms to spread these valuable lessons. SOFA's end all vision is to have financial education in schools, workplaces and communities across the nation with education available to everyone at no charge. Having these programs as required educational classes will ensure that all Americans are financially educated. Staring with the adolescents to adults, we will ensure that people will never be financial lost again.
For more information on SOFA go to http://www.Sofausa.org, Facebook.com/SOFAUSA or call 858-268-7091. To schedule a free seminar, workshop or to get more information of Blair Aaronson go to http://www.retirementthrudesign.com or contact at seniorssolutions (at) aol (dot) com or 1-800-701-1870.