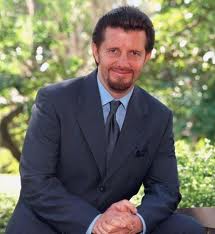 Let's hope that this contribution once and for all silences the skeptics and ultimately helps to change the dietary patters of future generations.
Summertown, TN (PRWEB) July 19, 2012
Hippocrates said it best: "Let food be thy medicine and medicine be thy food." Food IS Medicine:The Scientific Evidence is the first of a three-volume series compiled by Brian Clement, PhD, director of The Hippocrates Health Institute. This comprehensive database features the most noteworthy and provocative of tens of thousands of scientific studies that have been performed worldwide affirming the fundamental role that unprocessed, unheated plant-based food plays in disease recovery and prevention.
Hippocrates Health Institute, located in West Palm Beach, Florida, is a historic and thriving center founded by visionary and humanitarian Ann Wigmore. Under the leadership of Brian and Anna Maria Clement, his wife, the center has helped hundreds of thousands of guests realize that good health is every person's birthright, and that a life free of disease and pain is our human legacy. Dr. Clement has spent more than three decades studying nutrition and natural healthcare. At Hippocrates, Clement has conducted clinical research producing persuasive evidence that the most important ingested medicine comes from the food we consume. These medical studies correlate with his research.
The key finding of each study is summarized in accessible language for the layperson as well as the culinary professional or nutrition practitioner. The studies are then presented chronologically, so the reader can grasp the evolution of the findings and theories about the health impacts of various nutrients and foods.
Volume One comprises five chapters that present compelling evidence on the general health benefits of phytochemicals in food; the importance of nutrient synergies to human health; the effects of calorie-restrictive diets and fasting on health and longevity; nutrient retention and health benefits of raw versus cooked or processed foods; and the contrast between nutrients in organic versus non-organic fruits and vegetables.
Book Publishing Company has numerous titles that address the healing power of natural, unprocessed foods including those from legacy authors such as Norman Walker, Arnold Ehret and Viktoras Kulvinskas. Other titles from Brian Clement include Hippocrates LifeForce (2007), Killer Clothes (with Anna Maria Clement, 2010), and Killer Fish (September 2012). Both Killer Clothes and Killer Fish address the issue of chemicals and environmental toxins in the fabrics we wear and the food we eat.
The importance of these studies is not to be underestimated. According to Clement, "Let's hope that this contribution once and for all silences the skeptics and ultimately helps to change the dietary patterns of future generations." With Food IS Medicine, the public can have access to the nutritional science of how disease prevention and increased longevity can be achieved through proper food choices.