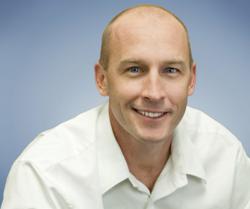 giving back creates a big impact not only the people on the receiving end but also those giving.
San Antonio, TX (PRWEB) July 16, 2012
The hit show Secret Millionaire as seen on ABC comes back for another season filled with generous secret millionaires and inspiring stories to touch the hearts of the viewing public. For the latest instalment which kicks off on July 15, Internet Millionaire Jeff Usner makes his debut and forays deep into a struggling community in San Antonio.
Jeff is a devoted family man whose rise to the ranks of millionaires warrants a big applause. He struggled with his internet business early on in his career and never got the satisfying results his hard work warranted. It led him to a huge debt hole, over $285,000 in fact, and on top of that, he lost his son and suffered a stroke. It is hard to believe in just a few years he will bounce back stronger than ever to triumph over tragedy not just for his business but also for his personal life.
According to Jeff, the key to his turnaround is patience, dedication to himself, and a lot of faith. In fact, he attributes most of his success to God, which is a bit surprising, because the internet field and the business of making money is usually all about power, greed, and arrogance. But for this internet millionaire, the way to success has always been peppered with humility and always with an opportunity to give back.
In the Secret Millionaire show, Jeff was taken by the production to the heart of a struggling community in San Antonio, the same place where the internet millionaire lives. However, the people from this community have no clue that he is worth millions and millions of dollars. For several days, Jeff worked with the struggling individuals and families off the community, completely undercover, and investing time, care, and attention with everyone he meets. He worked with three organizations primarily during the show: The Advocates, TEAMability, and Habitat for Safe Seniors.
The people working behind and for the organization have made it their mission to make the lives of others better ahead of their own and internet millionaire Jeff Usner had a taste of that compassion and empathy the whole time he spent with them. He did everything that they did, ate what they ate, and simply became one with the community for the duration of his stay. At the end of it, he grants these deserving people with blessings and gifts that will help them move forward with their organizations and help them live better and happier.
But more than the surprise blessing Jeff has provided for the San Antonio community he worked with on Secret Millionaire, he says he came out of the experience learning more and getting more from the people and the community. It goes to show how giving back creates a big impact not only the people on the receiving end but also from those at the giving end, particularly for internet millionaire Jeff Usner.
About:
Jeff Usner is a leading online marketer, business consultant, mentor, and philanthropist. He has created numerous successful companies online and has been coming up with events and products that will help and train other marketers to do the same. His specialty is designing systems and processes that transform ordinary businesses into big money making successes immediately. Both new and old businesses benefit from his strategies and he is a living proof to the effectiveness of what he teaches.