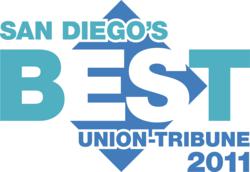 Vista, CA (PRWEB) July 17, 2012
The EasyTurf Hot Summer Blowout Parking Lot Sale is scheduled for July 19, 20 & 21, offering customers exclusive pricing on superior synthetic grass.
Leftover, remnant turf will be on sale for as low as $0.89 per square foot as well as discounted turf off-the-roll. The EasyTurf Parking Lot Sale presents an opportunity for do-it-yourselfers and contractors to purchase turf at unbelievable prices for a limited time. EasyTurf will also be offering discounts on installation services, restrictions may apply.
"Offering remnant pieces to the public gives customers access to our industry leading synthetic grass at a ridiculously low cost," said EasyTurf President David Hartman. "This Parking Lot Sale provides 'do-it-yourself' homeowners with direct access to our landscape products."
The Parking Lot sale will take place at EasyTurf's new headquarters at 2750 La Mirada Drive, Vista, Calif. A 1,600 square foot showroom highlights various synthetic grass applications from lawns to putting greens. Customers can see and feel the product in EasyTurf's new showroom and consult with the EasyTurf sales staff in a friendly environment.
Doors are scheduled to open at 9 a.m. and close at 4 p.m. daily during the event.
For more information on the remnant sale and showroom opening visit http://www.easyturf.com/sale or call 1-866-EASYTURF.
About EasyTurf
In May 2010 EasyTurf, a long-time distributor of FieldTurf's line of landscaping products and a recognized leader in the artificial grass industry, became the national brand of FieldTurf's landscape, pets, playground, and golf artificial grass products. The partnership allowed FieldTurf to rapidly expand its existing dealer network and accelerate sales and distribution of FieldTurf's landscape products on a national level to homeowners, municipalities, schools, businesses and the military. For three consecutive years, Inc. Magazine recognized EasyTurf on its list of fastest growing private companies.
###