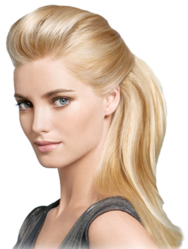 top 5 best-selling hair products to prevent and reduce frizz
Miami, FL (PRWEB) July 17, 2012
TheBeautyPlace.com offers salon quality hair care products to help manage frizzy hair. The beauty consultants at the online retailer note hair products for taming frizzy hair are best-sellers during the summer months. "With the warmer temperatures of summer, clients go on mini-vacations, weekend getaways and take their families for a day at the beach," stated Rebecca, lead beauty consultant, of TheBeautyPlace.com. The top 5 best-selling hair products to help maintain smooth and sleek hairstyles are featured.
Moroccanoil Glimmer Shine Spray $24.89, is a shine-enhancing spray containg Argan oil. It provides brilliant, lightweight shine while eliminating frizz. The beauty consultants recommend small amounts to be applied to hold individual untamed strands.
Macadamia Natural Oil Deep Repair Masque $24.88, can be used every day as a conditioner, but it can be used as a weekly hair treatment. The beauty consultants recommend to their clients using a warm towel to perform a once-a-week hair care ritual. "Apply the deep repair masque to hair. Wet a towel, but do not soak. Place the towel in the microwave and warm up for 10 seconds. Wrap the towel around your hair and leave on for 10 minutes. Rinse off the deep repair masque. Let hair dry, "stated Rebecca. Clients state they immediately notice soft and smooth results. After drying, hair is noticeable free of frizz. The treatment strengthens the cuticle and prevents further frizz.
Ionic hair dryers with 1800 watts of power with ionic technology like the CHI Ionic Low EMF Professional Hair Dryer $104.99, make a difference in helping to reduce frizz. They work by tightening or compressing the cuticle so as not to absorb moisture from the air. It is a lightweight dryer and comes with a diffuser and nozzle attachment.
A deep conditioner each time hair is washed is recommended to prevent frizz. When hair is dry, it absorbs the moisture in the air, causing the strand to swell. A smoothing conditioner like Rusk Deepshine Smooth Keratin Care Smoothing Conditioner $15.99, coats the hair strand with moisture thus clients achieve a smooth and sleek hairstyle.
Thermal styling achieved by using flat irons or curling irons can cause hair to become dry and brittle. Applying a heat protecting spray like Agadir Argan Oil Spray Treatment $16.49, before blow drying or using any heated styling tool. The hair treatment will coat hair protecting it from the high temperatures. The anti-frizz oil spray helps to achieve hairstyles with high gloss.
TheBeautyPlace.com is a leading online retailer of professional beauty products for hair and skin care needs. Find some of the industry's top beauty brands at extremely competitive prices. Hair products offered by TheBeautyPlace.com range from professional flat irons to products for hair loss. Quality skin care products address skin concerns from anti-aging to acne-prone skin.
Follow TheBeautyPlace.com
On Twitter: @TheBeautyPlace
On Facebook: Facebook.com/pages/TheBeautyPlacecom/125435188536?ref=ts
TheBeautyPlace.com Blog: http://www.blog.thebeautyplace.com