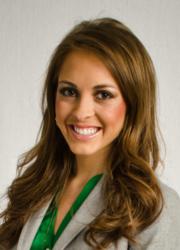 Ms. Brown possesses a strong wealth management and solutions-oriented skill set that strongly complements the firm's vision.
Kansas City, MO (PRWEB) July 21, 2012
In an effort to enhance client services and expand into new markets, Frontier Insurance Strategies, a division of Frontier Wealth Management, LLC of Kansas City, has hired an additional resource to support the firm's growth across the Midwest. Mischia Brown, a licensed FINRA broker, joins the insurance division as a Relationship Manager to handle client engagement with the firm's agents and play an integral role in expanding the client base in Wichita, Kansas, Hutchinson, Kansas, and surrounding areas. This expansion comes on the heels of increasing demand for comprehensive wealth management services in central and south-central Kansas.
Prior to joining Frontier Insurance Strategies, Brown helped oversee more than $300 million of assets under management with a focus on providing exceptional service to high net worth clients. In her new role, she will enhance the client experience by collaborating with other agents and brokers to ensure both short- and long-term financial goals are met. Having been born and raised in Hutchinson, Brown is looking forward to sharing her expertise and insight with individuals, families and businesses in the area. Brown earned a Bachelor of Science in Finance from the University of Kansas and currently holds her Series 7 and 66 securities licenses.
"Frontier Insurance Strategies continues to be an early adaptor, implementing new concepts that allow us to be a leader in the insurance and wealth management market. As a student of business, Ms. Brown possesses a strong wealth management and solutions-oriented skill set that strongly complements the firm's vision. I am confident she will be able to keep up in this fast-paced environment and will add another dimension of client service that will be key to our continued success, as well as that of our clients," said Rob Hagg, president of Frontier Insurance Strategies.
Frontier Insurance Strategies (FIS) takes a client-directed approach centered on the idea of partnership to provide personalized insurance solutions for each of its clients. Due to its strong commitment to educating individuals and families on ways to protect and preserve their assets and legacy, FIS has nearly doubled its assets under management in the past year. With the addition of Brown to the FIS team, the firm looks forward to helping a growing number of retirees and pre-retirees enjoy the financial security they deserve.
About Frontier Insurance Strategies
Frontier Insurance Strategies (FIS), a division of Frontier Wealth Management, LLC, provides a complete suite of insurance, wealth management and transfer options, including tax-efficient planning, legacy planning, Trust Owned Life Insurance, Irrevocable Life Insurance Trusts and Philanthropic solutions for individuals and businesses nationally. By working directly with clients to build and implement personalized strategies, FIS helps balance individuals' financial goals with their risk tolerance. FIS is based in Kansas City, Mo. To learn more about FIS and its client-focused solutions, or request an appointment to discuss your options, call 816.753.5100.
About Frontier Wealth Management, LLC
Frontier Wealth Management, LLC, is a wealth management boutique focused on serving the current and future insurance and wealth transfer needs of high net worth families, family endowments, foundations and corporations. Employing a holistic approach that incorporates a turnkey asset management platform and strategic partnerships with CPAs and attorneys, Frontier Wealth Management's team of talented portfolio managers design and implement systematic investment strategies that enable clients to remain financially healthy in any economic environment. For additional information, call 816.753.5100 or visit http://www.frontierwealth.com.
12380 - 2012/7/12