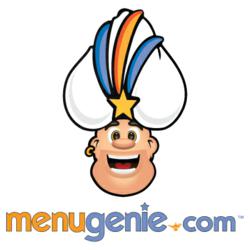 Menu Genie helps people find the food they want, when they want it
Allentown, PA (PRWEB) July 17, 2012
College towns have them. Large metropolitan areas have them. Why doesn't the Lehigh Valley have one? That was the question that sparked the launch of MenuGenie.com - An online restaurant search and order portal where users can browse menus and place takeout and delivery orders from their favorite local restaurants.
The premise of MenuGenie.com is simple. A customer puts in their location, and what cuisine or menu item they are craving. The search will return a list of restaurants that fits the user's wishes. From there, the customer can browse menus, view suggested favorites, read descriptions about the restaurant and place their order directly on the Web site.
"Menu Genie helps people find the food they want, when they want it," said Mark Koberlein, the site's Chief Tech Genie. "The system is built to be user-friendly, with toppings and options available just like if you were sitting in the restaurant."
Online dining is one of the fastest growing sectors of the Internet. According to The Baltimore Sun, Only 0.3 percent of dinner orders were made online in 2006. Last year, 2.5 percent of meals bought at restaurants were purchased via the Internet. Online ordering gained popularity in college towns across the country, and has carried over into metropolitan areas.
"I walked into Bamboo and said, 'order from Menu Genie'," said Josh Miller, a frequent Menu Genie customer. "They handed me the bag and I walked out. It was that simple."
While chain restaurants like Pizza Hut and Applebees have enjoyed an online ordering advantage for years, most independently-owned restaurants do not have Web sites, let alone online ordering platforms. MenuGenie.com serves as both an online ordering system, and a marketing platform for the restaurants. The site actively promotes its restaurant partners through traditional marketing outlets as well as social media (i.e. Facebook, Twitter and FourSquare accounts). In June, Menu Genie introduced the Community Giveback Program, designed to engage local organizations from church groups, to youth sports associations, to volunteer organizations.
MenuGenie.com currently serves restaurants in the Allentown, Bethlehem and Easton, PA areas, with plans of expansion through out mid-sized markets across the country. Users can access the site through their computer, or the mobile-responsive site on their Smartphone or tablet (i.e. iPad).