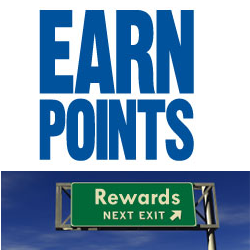 Find a Reward, Earn Points worthy of your Time and Money
(PRWEB) July 17, 2012
Think Placement and First Quest SEO Marketing companies announced today the beta launch of three frequent travel websites; http://www.frequentflyersprograms.com, http://www.frequentparkerprograms.com and http://www.hotelstayprograms.com. The three sites were created to be information portals for Frequent Travelers, Business Executives and "Road Warriors". The sites are intended for the Frequent Traveler to have a 'go to' source of information about customer loyalty rewards programs all in one place.
Angela Luongo, President of First Quest SEO says, "I know from experience how difficult it can be to keep track of all the different loyalty rewards programs. Only after we fully review the frequent travel programs will they be added to the websites. We want to get the most 'succinct' information to the traveler. Which ones truly reward you the most for your money?"
The websites are anticipated to quickly become the traveler's primary resource for finding out which rewards programs give you the best bang for your buck. Which programs truly reward you without the 'fine print' of restrictive rules and conditions for members? Should any of the programs have conditions or restrictions, the sites will have those areas highlighted up front so the consumer knows exactly what they are getting out of the program. The three sites are easy to navigate. The content is written for a simple understanding of each program in order for the Frequent Traveler to make an educated decision on which program will suit them best.
Modesto Chinosi, President of Think Placement says, "Times are still tough and the economy is still recovering. We believe that the websites will be an invaluable resource for people looking to save money and earn valuable points, free parking days, free airline tickets and hotel stays, etc."
The announcement of these sites is considered a beta launch. Future plans include linking to all companies that offer rewards programs as well as linking to social media sites. The vision in the planning and execution of these sites projects that reward companies may be motivated to improve their programs and offer something better for customers in order to entice or keep them.
For now, the focus is on detailing the benefits of each program in an unbiased fashion so that the consumer can decide which program fits their individual needs.