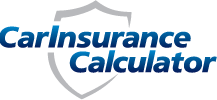 When trees are snapping like toothpicks, fall on cars and even damage the houses people live in few will think about saving all relevant documents for a successful insurance claim first
New York (PRWEB) July 17, 2012
In response to devastating damages caused the recent Derecho in large parts of the Midwest and Mid-Atlantic CarInsuranceCalculator.info offers a practical guide for damage prevention and filing a claim after being affected by a disaster.
Soon ago a Derecho, or "land hurricane" – a quite rare but devastating storm, brought immense damages to the Midwest and Mid-Atlantic, including Ohio, West Virginia, Maryland, Delaware, Virginia, and Washington, DC.
The Derecho left at least 22 dead and in some regions, people remained without power supply for as many as 11 days during a major heat wave. Moreover, the tornado-like storm caused considerable damages and has a fair share of the estimated $2 Billion in weather loss produced just in June 2012 (cf. InsuranceJournal.com).
A new released guide by auto insurance quote provider CarInsuranceCalculator.info now offers practical tips and checklists for disaster victims as well as guidance on how to be prepared for the not unlikely event of being affected by a natural disaster.
According to the aforementioned report only last June the US witnessed severe hail storms in New Mexico and Texas, which will lead to about 100,000 insurance claims. Another set of hail storms in Colorado and Wyoming added another $700 million of insured losses while wildfires in Colorado destroyed hundreds of homes. Now, the Derecho will add at least another 50,000 insurance claims.
"When trees are snapping like toothpicks, fall on cars and even damage the houses people live in few will think about saving all relevant documents for a successful insurance claim first. Being prepared for such cases would be obviously the wisest strategy. Nevertheless, there are still things people can do now. We really felt such a guide would benefit them" explains Steve, project manager for CarInsuranceCalculator.info.
The guide is free of charge and can be found here: http://www.carinsurancecalculator.info/630/car-insurance-emergency-and-disaster-guide/
About CarInsuranceCalculator.info
CarInsuranceCalculator.info is a young but ambitious website focusing on auto insurance, consumer information and insurance news. Earlier launched this year, CarInsuranceCalculator.info received already widespread recognition for outstanding learning materials and enjoys a positive consumer feedback.