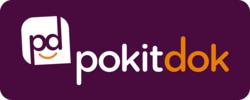 "At PokitDok we're reversing the trend that it's often easier to make an informed decision about what shoes to buy than it is what healthcare treatment to choose." Lisa Maki, CEO, PokitDok
Menlo Park, CA & Charleston, SC (PRWEB) July 17, 2012
PokitDok, a Silicon Valley-based health and wellness startup is excited to announce the launch of its nationwide beta.
A community-based health and wellness website, PokitDok serves as both an open discussion forum and a cash-based consumer marketplace for health and wellness related services. Connecting consumers with each other as well as traditional and alternative practitioners, PokitDok aims to provide its members with the information and resources they need to make the very best health and wellness decisions for themselves and for their families.
"At PokitDok, we're reversing the trend that it's often easier to make an informed decision about what shoes to buy than it is what healthcare treatment to choose." (Lisa Maki, CEO, PokitDok)
Frustrated by the seeming lack of credible, available information when researching various health topics, PokitDok founders and startup veterans Lisa Maki and Ted Tanner decided to take matters into their own hands. Capitalizing on their 20+ years of experience in the technology industry, they set out to build the website that they would want to use. One that answers: What are my options? Where can I find my options? And how much is this going to cost me? Backed by an expert team of engineers, they have successfully been able to do just that.
"We saw the opportunity for a marketplace comprised of both natural medicine and AMA-certified professionals which provides services and consumer interaction in a social network environment -- and we grabbed it." (Ted Tanner, CTO, PokitDok)
HOW IT WORKS
Search. Look for information on a symptom, recent diagnosis, or desired health and wellness related service. Or pose a question directly to the community for a personalized response.
Share. Post videos, link to articles, and upload images to the PokitDok community regarding health and wellness topics and concerns. Keep friends and family up-to-date on health related matters.
Connect. Find both traditional and alternative practitioners -- as well as connect with community members who have had similar experiences and can provide a been there, done that perspective.
Purchase. The cash-based consumer marketplace offers all the latest trends in health and wellness treatments (as well as the old standbys that never go out of style), often at a PokitDok exclusive price.
For more information, please visit https://pokitdok.com
ABOUT POKITDOK
With a goal of empowering users to take control of their health, PokitDok members are able to research symptoms and diagnoses, share health and wellness-related content, and connect with the PokitDok community.
Focused on providing credible information and access to all available treatment options, PokitDok boasts a practitioner network comprised of both traditional and alternative care providers. These providers offer exclusive, discounted pricing on services and treatments on everything -- from mammograms to yoga classes -- all of which can be purchased for cash through the PokitDok marketplace.