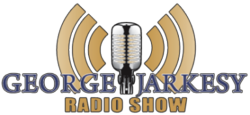 The LOST Treaty completely goes against the U.S. Constitution.
Houston, Texas (PRWEB) July 17, 2012
U.S. Senator Mike Lee (R) of Utah was a guest on "The George Jarkesy Show" July 16th and let the show's listeners know that the Law of the Sea Treaty Ratification was effectively dead in the Senate with 34 Senators publicly announcing they will not vote "yes" on ratification. Senator Lee discussed in detail his reasons for opposition to the Law of the Sea Treaty and stated that "as one of the earliest Senators to come out in opposition to this treaty I was thrilled when we got the number of votes necessary to block ratification of the treaty". He further stated that the LOST Treaty would have asked the United States to "surrender a lot of our sovereign rights to an international government body called the International Seabed Authority to be based in Kingston, Jamaica". Senator Lee stated that this international authority would have had "the power to collect royalties from deep seabed mining operations covered by the treaty and to distribute that money which over time could amount to hundreds of billions or even trillions of dollars" to other countries and that "in almost no circumstance would the United States get that money back."
The last two Senators to signal they would not vote for the treaty included Senator Kelly Ayotte (R) of New Hampshire and potential Romney Vice Presidential pick Senator Rob Portman (R) of Ohio. Jarkesy had previously started a petition to protest the treaty and stated that this treaty "gives up U.S. sovereignty" and "completely goes against the U.S. Constitution." The show host further commented that this is a relief as this treat would have been a "huge step towards global governance" through which the United Nations would control all commerce that happens over seas as well as all actions that take place on the open ocean. Jarkesy also stated that the passage of this treaty could "cost trillions of dollars" by letting American "businesses to be taxed by foreign entities."
The George Jarkesy Show is nationally syndicated and airs Monday through Friday from 4-6 PM EST. All episodes are can be heard live and archived at http://www.georgejarkesy.com, as well as on Apple iTunes.
About Jarkesy and Company
George Jarkesy is a money manager and professional investor, respected financial and corporate advisor, and radio host of the nationally syndicated 'The George Jarkesy Show'. He is a frequent market commentator and guest on FOX Business News, FOX & Friends, and CNBC. George started his career in the financial services industry with a New York Stock Exchange member. George is an active member of the National Investment Banking Association, The Jarkesy Foundation, and Chairman of The National Eagles and Angels Association.