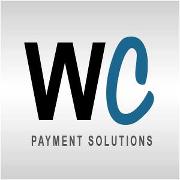 "Mark is an executive that has considerable experience growing small to mid-size companies and we hope to tap into that in order to increase the value we provide our clients, as well as expand out our product lines into markets we are not yet in."
Denver, Colorado (PRWEB) July 17, 2012
Webmasterchecks, a leader in payout services, today announced that Mark Greenspan, former VP of Business Development for CCBill, has joined the firm to lead its Marketing Division and head the expansion of the Webmasterchecks platform across multiple industries.
"We're very excited to have Mark at Webmasterchecks," said Rich Lloyd, CEO, "Mark is an executive that has considerable experience growing small to mid-size companies and we hope to tap into that in order to increase the value we provide our clients, as well as expand out our product lines into markets we are not yet in."
Before joining Webmasterchecks, Mark was a 13-year veteran at CCBill, his last role being Vice President of Business Development. During his tenure at the company, he helped grow CCBill, The Phoenix Forum, and was the key business and operations manager for the successfully re-launched Secured Servers.
"I'm excited to work with a quickly growing small tech company, as well as with a close friend I've known since the 4th grade", said Mark, "Webmasterchecks expansion will be my sole focus and I'm looking forward to all of the great opportunities in front of us."
Webmasterchecks is a payout services company working in the affiliate marketing, rebate, and market research industries. They employ a variety of experts in banking, critical data storage, technical security, and fraud-prevention/risk management to provide the most stable payout platform available. More information on Webmasterchecks can be found at webmasterchecks.com.