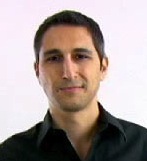 In this program, we're giving students a training that is the highest level we've ever offered
Salt Lake City, UT (PRWEB) July 17, 2012
Eben Pagan has been hard at work these past few months creating his newly launched Guru Product Blueprints and what he calls "his best product yet." Eben has created several personal development products over the years and has sold over $100 million dollars worth of these products online.
Now anyone can use the exact same product blueprints that Eben uses to create million dollar products. He recently released 3 training videos that teach some of the secrets inside his Guru Product Blueprints training program.
Each training exercise is just a small piece of what he is including in his new program. "In this program, we're giving students a training that is the highest level we've ever offered, " says Eben.
The program consists of 10 weeks of personal training from Eben. Over the 10 weeks, Eben will be creating a brand new info product. One will be able to see exactly how he uses the techniques in his training and applies them in creating products. He's also sending everyone his top 6 best-selling product to use as models. All these products have done at least a million dollars in sales and they continue to bring in revenue.
Here is a complete overview of training material.
Eben set up his Guru Product Blueprints training to meet the demands for both beginners and professionals which is very unique. This way anyone can participate in the training. Guru Product Blueprints is scheduled to go live today at Noon Pacific.
In the meantime, check out our Guru Product Blueprints Bonus