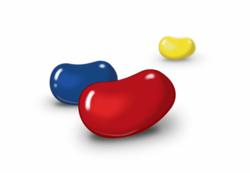 Blind users can use 'Gesture Mode' to reliably navigate using touch and swipe gestures combined with speech output.
UK - (PRWEB UK) 17 July 2012
London: Google's new operating system, Jelly Bean allows smartphone makers to modify software to best suit their handset designs. Modifications are easily made due to its open-source platform and often deliver much-needed improvements. On a comparative stance, Android 4.1 will compete with Apple's iOS 6 – an operating system due to launch this Autumn. Jelly Bean hosts a number of key features that makes it so special, an operating system that rivals all others.
Jelly Bean improves on the simplicity and beauty of Android 4.0, and introduces a new Google search experience on Android.
Speed
According to Google, Jelly Bean has more reactive and uniform touch responses, creating effortless movements between home screens and switching between apps. The new operating system also features "improved performance throughout the system, including faster orientation changes, faster responses when switching between recent apps, and smoother and more consistent rendering across the system through vsync and triple buffering."
Notifications
A top addition to the platform, apps now display better notifications in terms of size and design, whilst providing more information to the user. In addition, notifications will come with support for photos and can have multiple user actions assigned to them.
App Widgets
Users are now able to resize widgets to fit more or less on the home screen. Great for those who like to be organized who may consider increasing the size of important widgets to make them easier to view.
Google Now
Aimed at Apple's Siri, Google Now directly improves the search experience on mobile devices by displaying information on pop-up cards. Offline voice dictation now increases the use of this app, unlimited by geography or WIFI connection.
Better, Faster Apps Updates
Different to its predecessors whereby users update their applications, now only Google deliver the changes. This change should speed up the updating process.
Accessibility
Blind users can use 'Gesture Mode' to reliably navigate using touch and swipe gestures combined with speech output. Text traversal in accessibility now gives users more control; for instance, choose to move between pages, paragraphs, lines, words or characters.
Calendar
Several new updates to Calendar improve the functionality of the apps, here are a few:

Create your own default quick responses for emailing guests
Email all guests to an event without opening the app
Notifications display more of the event description, to show relevant details without opening the app
Face Unlock
Interesting updates for this app include an optional 'blink' in place of a photo to unlock the device and calibration of your face in different conditions and accessories (i.e. glasses) to increase face-matching accuracy.
For a full break down of what is new in Jelly Bean click here.
AppsCare®, Google Enterprise Premier Partner (powered by Netpremacy Global Services) is a world leader in cloud services provisions, supporting over 2500 customers in 33 countries. Their fortnightly newsletter provides latest industry news, tips and 'how to' features and useful information about Cloud computing, to subscribe to their mailing list click here.